Traveling to Italy, September 2022.
It was supposed to be a girls' trip, but our sweet Lorena was taken from us before we could all make it.
I still went, for her, for all of us.
Suzi and Giorgio welcomed me with open arms into their home in the Marche region of Italy. After letting me recuperate from jetlag they took me on a fabulous day trip which included Maria Montessori's birthplace.
A dream come true.
On August 31, 1870, In Chiavarelli Italy Maria Tecla Artemisia Montessori was born to Alessandro Montessori and Renilde Stoppani, an only child who would later greatly influence our outlook and understanding of children's development and their educational needs.
The Casa Montessori Chiaravalle museum, which was inaugurated in December 2021 was unfortunately closed on the only day I could visit.
We were able to enter the building and look through the glass door into an empty room that had one of its walls completely covered from floor to ceiling with the Montessori didactic material.
Material that was created by Dr. Montessori and her son Mario more than a century ago.
We spent a long moment admiring them as I enthusiastically explained the intelligent purpose of some of the material I once used while working with a mixed-age group of children in a Montessori setting.
It was extraordinary to be standing where Dr. Montessori was born and lived as a child, knowing how much her work has influenced my life's purpose and the life of so many around the globe.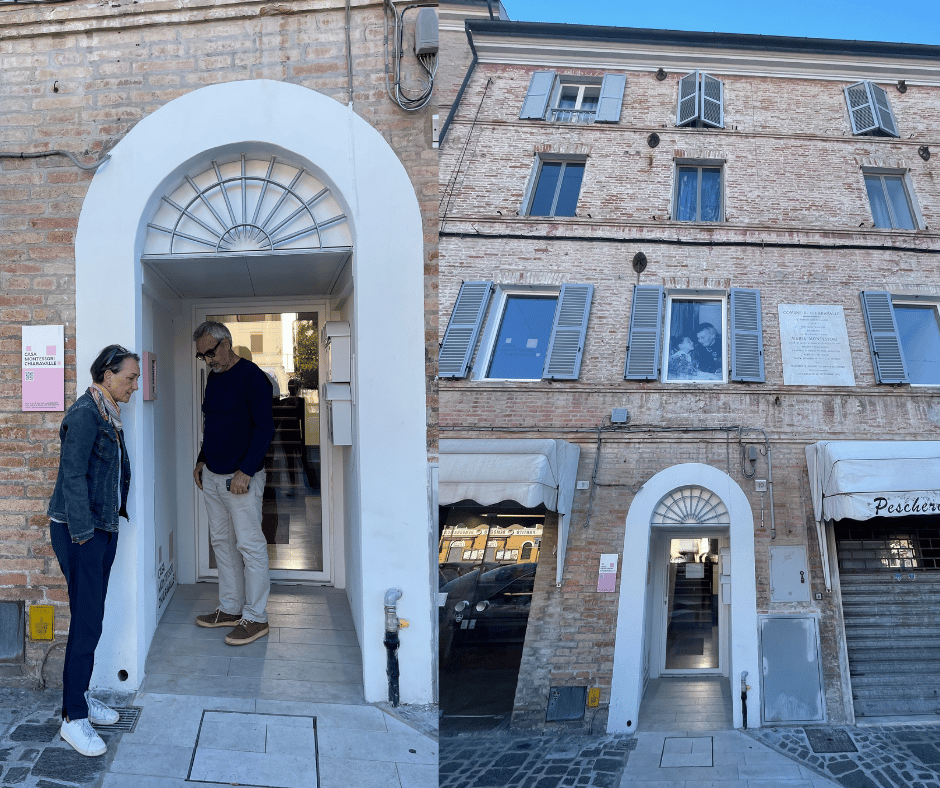 Then, only 48 hours later I had the pleasure of discovering Rome for the very first time.
On my last day there I took an early morning taxi to the San Lorenzo neighborhood to see with my own eyes the first ever Montessori environment created and dedicated to the children living in a newly built housing complex at the turn of the 20th century.
This first-ever Montessori environment, known as the Casa Dei Bambini (a children's house) was created in one of the ground-floor apartments, with two large windows overlooking a luscious inner courtyard of one of the many apartment buildings.
As I arrived one of the windows was wide open letting me peek inside.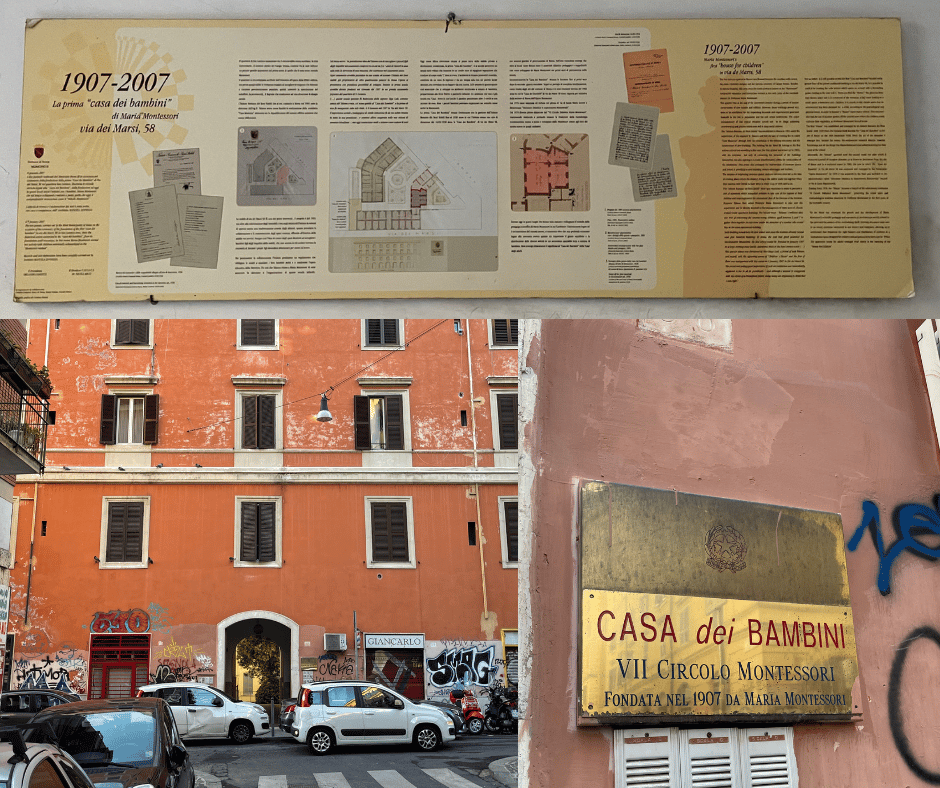 The beauty of Montessori environments is that no matter where you are in the world you immediately feel at home.
I did not dare bother the person sweeping and mopping the floors before the children's arrival. I know all too well the pressure of being prepared for their arrival. I simply looked inside, took a few photos, and relished this moment.
At the time of its creation, this working-class neighborhood was a new phenomenon, and children were unfortunately left to their own will while both parents went off to work for long hours every day.
Dr. Montessori was asked at the time to "do something about these children". And on January 6, 1907, the first Casa Dei Bambini was inaugurated.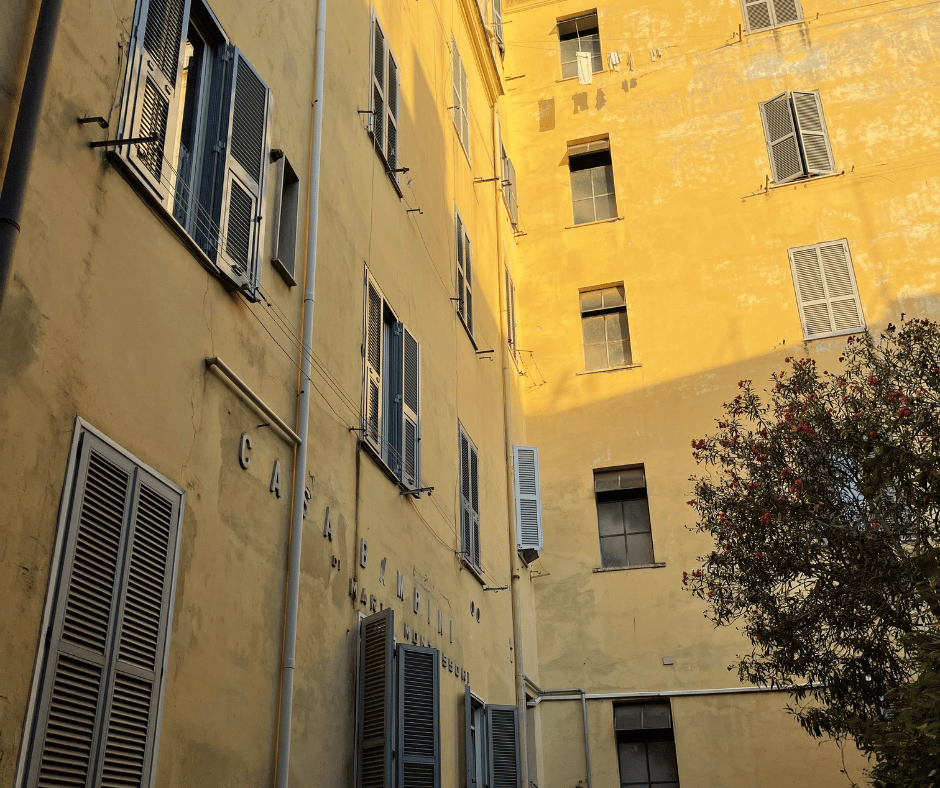 The rest is history, and hopefully the future for many more generations to come.
Have you been to either Chiavarelli or San Lorenzo?
P.S. For other Montessori-related posts check out Postcard from Amsterdam and What is Montessori?