Meet Your Parenting Mentor…
Jeanne-Marie Paynel, M.Ed
AMI Birth to Six, Positive Discipline Educator & Host of The Art of Parenting Podcast
Foster your child's curiosity and resilience with mindful parenting
and discover all the tools you'll ever need to parent on your own terms.
(without losing your patience, giving in, or worrying that you're messing up your child.)
You may already know that the most important period in your child's life is their first 6 years.
What they experience during these few short, precious years sets the stage for the rest of their life.
Being a parent may be the most crucial role you'll ever play – not just in your life, but in your child's as well.
You only have one chance to get this right.
And when it feels like you're parenting without an instruction manual or a guidebook, this can seem like an impossible task – especially on top of everything else you have going on in your day-to-day.
I'm here to give you that guidebook – and help you eliminate the stress, confusion, and uncertainty that comes with being a parent.
I'll show you how to apply the proven principles behind Positive Discipline, Mindful Parenting, RIE, and the Montessori Method to help your child blossom to their fullest potential.
But you need to know why so many parents get this wrong in the first place – and what you can do to solve it permanently.

WHY 'POSITIVE PARENTING' IS SO HARD TO GET RIGHT
The unfortunate reality is that most parents abandon their efforts to parent with intention when the going gets tough.
Many lose their patience, resort to rewards and punishments, and use coercive discipline tactics.
If this is you, it's not your fault – because society at large doesn't do a great job at showing us a better way.
But without a deeper understanding of a child's motivations, or knowing your own triggers, most parents are stuck reacting from a place of fear instead of responding mindfully.
You fall victim to social pressure, unrealistic expectations, and your own childhood experiences (I know I did as a new parent!).
And this can cause permanent damage to you and your child.
That's because we only get a few years to teach our children the values and character traits that will lead to a happy and healthy life.
And this all hinges on creating and maintaining a trusting relationship with our child.
The moment you start yelling or punishing, your child goes into self-defense mode and the connection begins to shatter.
The older your child gets, the more effort it takes to rebuild that broken connection.
Media, peers, and cultural influences all vie for your child's attention – and they don't always have the best intentions. 
This means your relationship literally can't afford to veer off course.
It's one of the few things in life that you have to get right the first time.
The good news is that there's a time-tested and scientifically backed approach to mindful parenting that ensures you build (and maintain) a strong relationship with your child.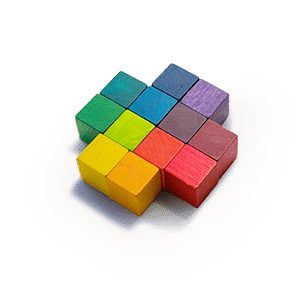 And it's entirely possible to implement even if:
You've already fallen into a rut of yelling, bribing, and punishing with your child (yes, you CAN fix it if you apply the proven and powerful principles that I'll show you).
You weren't raised in the best environment (or never had this kind of relationship with your parents).
You think you have to use time-outs and punishments because children only learn through experiencing consequences (there's actually a much better way).
You feel too tired and overwhelmed to be a mindful parent (the truth is that being a mindful parent is actually easier than what you're doing now).
You think that the "terrible two's" and "threenage" years are inescapable and you just have to tough it out (not so – you just have to learn how to speak your child's language).
The reality is that there's still a golden opportunity to make amends, rebuild your connection, and achieve the trusting relationship you've always wanted…

…So that in turn, you set your child up for the life you KNOW they deserve – all while feeling less stress, more joy, and more confidence in your everyday home life.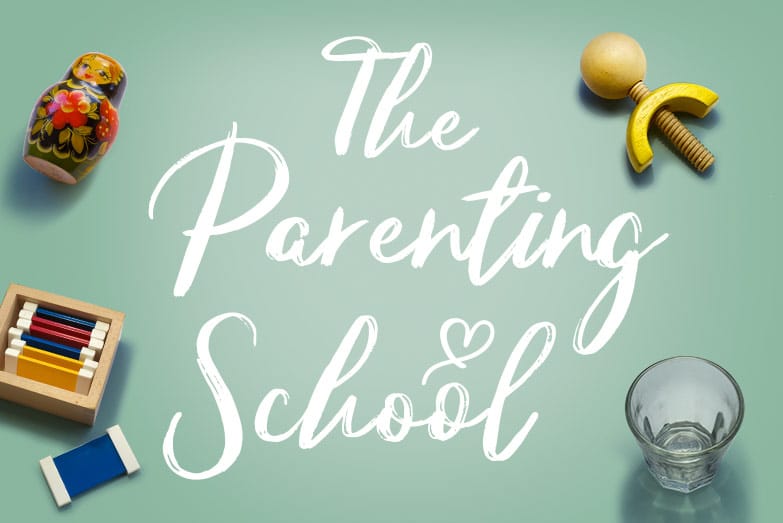 Raising curious resilient children while minimizing the overwhelm
I've taken everything I've learned from my extensive background – including two AMI Montessori degrees, my Positive Discipline certifications, a decade of experience as a parenting guide, and 25 plus  years as a parent – and channeled it into a comprehensive, step-by-step implementation program that not only helps you understand how your child thinks and sees the world, but also gives you powerful tools you can immediately apply to transform your relationship. 
The Parenting School isn't so much a training program as it is a lifestyle implementation program.
Yes, you'll learn the theory and strategies to parent with intention, but more importantly, I'll guide you to create your personalized, step-by-step parenting guidebook that leaves nothing out and takes nothing for granted as you put all the tools you'll learn into practice.
The end result: An incredibly clear long-term roadmap ready to guide you and your child towards a more mindful and connected relationship…one that will serve as a solid foundation for the rest of your life.
Now, I'm going to let you in on the
Secret to Parenting Success
What I've realized over the years is that the main reason most parents struggle to maintain a nurturing, peaceful, and loving relationship with their child, despite having nothing but the best intentions…
…is because they don't have all the tools to help them do this. Yet.
But it's completely possible to quickly, easily, and naturally step into your role as the most positive influence your child will ever have in their life.
It doesn't have to feel like you're guessing.
It doesn't have to feel like you're constantly waging a war with your child.
And it doesn't require you to make an overhaul in your parenting approach (in fact, it can be accomplished through simple tweaks).
You CAN feel confident that you're taking the best possible steps to nurture your child at all times (even if you currently have a hectic schedule and a chaotic home life).
The key ingredient to all of this is to implement the scientifically backed principles of positive parenting and  learn how to consistently parent with intention.
And with your permission, that's what I'd like to show you how to do.
Is the first online parenting class of its kind that…
USES TIMELESS WISDOM TO PROMOTE MINDFUL PARENTING
No superficial parenting hacks. No manipulative tactics or coercive tricks. Just respectful, evidence-based Montessori, Positive Discipline, and Conscious Parenting strategies tailored to your needs so you can respond to parenting challenges with mindfulness and self-control.
SIMPLIFIES YOUR LIFE SO YOU CAN FOCUS ON BUILDING RELATIONSHIPS
Step-by-step personalized guidance to stop feeling overwhelmed in your home and daily routines.
BREAKS PARENTING PATTERNS LEARNED IN CHILDHOOD
You're not your parents. So why should you parent as they did? Embark on a transformative journey to discover what works for your family.
Are you ready to finally parent with intention and get rid of the overwhelm?
here's how we'll get you there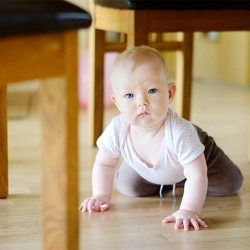 MODULE 1: Understanding your child
In this module, you'll discover how your child thinks and sees the world (hint: it's very different from how you see it). You'll find out exactly what your child needs from you to develop to their full potential. You'll be introduced to Montessori principles in a way you can understand and apply immediately to your life.
Acquire the tools that Montessori teachers use in their classrooms to connect with and guide children.
Start creating a personalized guidebook that will take you from where you are in your parenting journey to where you want to be.
Discover how to support your child's natural language development and self-expression from an early age, including tips for multilingual families. Explore why language is key to developing reasoning skills and learn about the important role you play.
Understand the rapid pace of your child's brain development, what role it plays in your child's ability to self-regulate, and how you can support brain maturation.
Find out how to protect your child's concentration and strengthen their executive function skills to encourage more self-control and cooperation.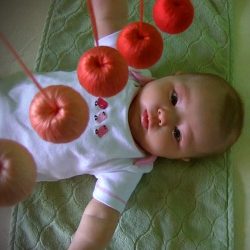 MODULE 2: Understanding Development
In this module, we'll dive deeper into the timeless wisdom of the Montessori approach. We'll break down important principles into bite-sized strategies that you can apply immediately to transform your parent-child relationship.
Discover how to connect with your child through simple but powerful hands-on activities that super-charge their learning ability.
Understand how the different developmental stages (from childhood through adulthood) impact your relationship. Learn how to create a strong foundation now so you and your child can thrive during the challenging teenage years and beyond.
Explore what drives all humans to learn, and find out how these universal traits can strengthen your connection.
Learn the secrets that will help your child transform into a more cooperative, respectful, and self-regulated person – within a few days after implementation.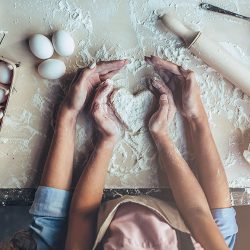 MODULE 3: Understanding Your Home Environment
In this module, we'll explore the role your home plays in supporting your child's social and emotional development. You'll see your home through the eyes of your child and understand how to adapt it so they feel included and empowered, without sacrificing your design style. This module will show you how easy and beneficial it is to finally have a "Montessori home."
Drastically decrease tantrums by simply rearranging a few key areas around your home.
Eliminate clean-up battles and boost your child's ability to play independently by embracing Montessori minimalism.
Create opportunities for your child to truly help around the house. Discover how to set up a family contribution system to help your child develop empathy, accountability, and true self-esteem.
Reduce mealtime struggles and learn how to instill good table manners, raise adventurous eaters, and find joy in cooking and eating together.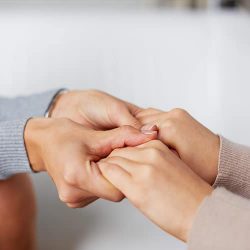 MODULE 4: Understanding Positive Discipline
In this module, you'll be empowered to use Positive Discipline – a collection of easy and effective parenting strategies that will put an end to yelling, bribing, and punishing… FOREVER.
Learn why time-outs (and other punishments) are harmful to your relationship and discover kinder and more effective ways of helping your child learn from their mistakes.
Establish efficient routines that take the argument and struggle out of daily living with your child. You don't have to be that nagging parent anymore.
Teach your child how to identify and communicate feelings and needs, so you can spend more time connecting and less time deciphering their frustrations.
Discover powerful social intelligence tools for helping your child navigate relationships with siblings and friends.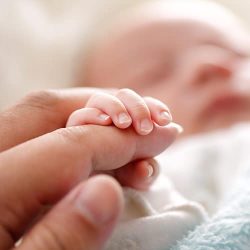 MODULE 5: Understanding Your Role
This module is all about your transformation from individual to parent – your triggers, personal goals, and support network.  In this module, you'll learn how to make peace with your mistakes, build a tribe that sustains you, and gracefully be the parent your child needs you to be.
Explore how your childhood experiences created your parenting triggers, and learn concrete mindfulness strategies to heal your past.
Re-envision the flow of your day – make time for self-care and personal growth without sacrificing your parenting responsibilities.
Learn how to create your village that will support and uplift you. You weren't meant to raise children alone, and now you don't have to.
Discover how to define clear parenting roles and explore the impact they can have on your emotional state. Spend less time arguing and more time parenting joyfully as a team.

The Parenting School Guarantee
With The Parenting School online parenting class, you'll be able to create the family life you always wanted. You'll finally move away from the yelling, bribing, and punishment and towards a new parenting paradigm.
One that's… EMPOWERING… UPLIFTING... and falls completely in line with your family's values and priorities.
But unlike other programs, I don't want you to wait 8 weeks before sorta, kinda, seeing a result.
Enroll right now, go through a few lessons, and immediately begin to apply what you're learning to your daily parenting experiences.
If you don't feel like you're well on your way to understanding your child while feeling SO much more confident in your parenting skills, just email support@voilamontessori.com within 14 days, show us you've kept up with your personalized family guidebook, and we'll refund your investment.
The Parenting School: $1290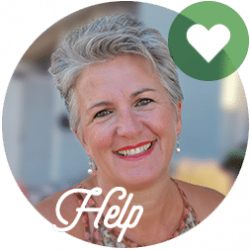 Bi-Monthly Group Mentoring Calls with Jeanne-Marie
Access me live every other week to ask all your questions and share successes and challenges in real-time. You'll be learning not just from me, but from other mindful parents who are growing by leaps and bounds, just like you. It's SO good to know you're not alone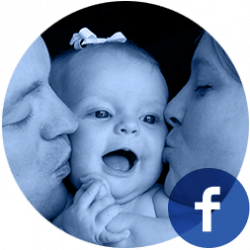 A Private FB Community of Like-Minded Parents
Gain unlimited access to a private Facebook page created exclusively for this group and alumni. While your child plays independently (because now they will!), you can pour yourself a cup of tea and connect with me and others who are experiencing similar successes. Your Virtual Village is a place to ask questions (and get answers), share aha! moments, and keep yourself energized during your journey.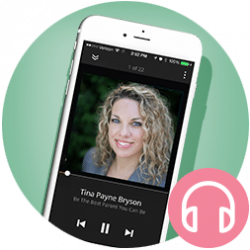 + CHILD DEVELOPMENT LEADERS
Press play and bring visionary thought leaders into your living room who are transforming how we see and interact with children. Gain valuable parenting insights to keep you focused and inspired.
When you add it all up, that's a total real-world value of:
But because I'm super excited to welcome you to The Parenting School, I'm giving you the opportunity to enroll in The Parenting School TODAY at the special introductory price of just
LIFETIME ACCESS - one payment of
with live group mentoring
All of The Parenting School modules
Your Family Guidebook
Lifeline Group Mentoring Calls with Jeanne-Marie
Your Virtual Village: A Private FB Community of Like-Minded Parents
Child Development Leaders: Interview Series

PLUS A personalized virtual Home Audit

(when paid in full)
LIFETIME ACCESS - one payment of
self-study with community
All of The Parenting School modules
Your Family Guidebook
Your Virtual Village: A Private FB Community of Like-Minded Parents
Child Development Leaders: Interview Series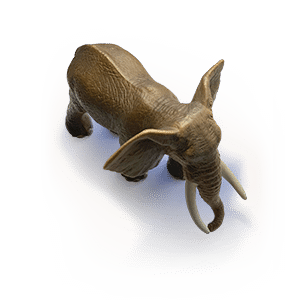 What parents asked before signing up for The Parenting School
Q1: How can I find the time to attend The Parenting School if I barely have time to shower?
The Parenting School was developed BY busy parents, FOR busy parents. I know your time is your most precious resource, so I've designed each lesson to be digestible, without complicated jargon or unrealistic expectations. Each lesson is available as an audio download that you can take with you so you can listen any time, anywhere.
Q2: Won't this be like all the other parenting courses out there?
The Parenting School is the only course of its kind that helps you create a personalized guidebook adapted to your family's values and priorities. It's also the only program that shows you how to incorporate the timeless wisdom of Montessori and Positive Discipline into your modern lifestyle. Unlike other courses that focus on one aspect of parenting, The Parenting School provides a comprehensive paradigm shift in parenting.
Q3: Doesn't having a Montessori home require a big financial investment?
Not with my approach.  In The Parenting School, I show you how to transform the toys, furniture, and space you already have into a calmer, more organized, and more functional environment for your entire family.  I also teach you what toys best support your child's development, so you can invest with confidence as your child grows.
Q4: I was always told that parenting is just plain hard, but you make it sound so easy. What's the catch?
There's no catch.  Yes, parenting can be insanely frustrating… If you don't have the right perspective and tools.  The Parenting School makes mindful parenting doable because it gives you a completely new understanding of your child's motivations. My course also harnesses the power of a simplified home environment and gives you the language you need to respond confidently to any parenting challenge. Perspective + Tools = Empowered Parents!
Q5: What does a week at The Parenting School look like?
From the time you sign-up you'll have access to a new module every 7 days, which includes several lessons and additional goodies. You'll have plenty of time to process the information at your own pace (remember, the audio downloads let you listen any time, anywhere). You can post questions in the Virtual Village (our private Facebook community page) anytime, and I'll be answering them daily. Every other Thursday, you'll be invited to attend our bi-monthly interactive mentoring group call so you can share your successes and get the guidance you need to succeed.  I'll also be hosting a Facebook Live conversation every other Friday in our private Facebook community, to make sure all your questions are answered before the weekend. When you enroll in The Parenting School, you'll receive lifetime access so you can revisit all the modules at any time.
Q6: What if I start the course but decide it's not for me?
I have complete confidence in the power of The Parenting School to transform your life and improve your relationship with your child. However, if you start the course, move through the sections of your personalized guidebook, and decide that The Parenting School is not right for you, simply let us know at support@voilamontessori.com within 14 days, show us you've kept up with your guidebook, and we'll refund your investment.
Q7: Can you remind me of everything I'm getting when I sign up today?
Yes! When you sign up today for The Parenting School, you'll be enrolling in a lifelong journey to positively transform your family relationships. In addition to lesson-packed modules that can be accessed in video and audio format, I'll provide you with weekly extras (including articles and resource guides). 
I'll also walk you through creating a personalized guidebook tailored to your family values and priorities. You'll have access to weekly group mentoring calls and Facebook Live conversations. In our private Facebook community you can ask questions and share successes with like-minded parents. And you'll stay inspired throughout by watching interviews with child development leaders.
Are you ready to stop losing your patience and start parenting mindfully with Montessori and more?  If your answer is "Yes!" then I can't wait to meet you inside The Parenting School.