Jeanne-Marie Paynel, M.Ed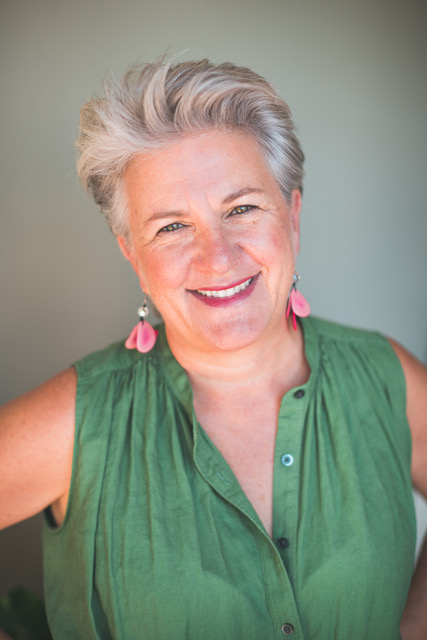 Jeanne-Marie Paynel M. Ed.
Masters in Montessori Education
Loyola University
Association Montessori Internationale
Diplomas from Birth to Six Years
Certified Positive Discipline Educator
Parent & Classroom

We quickly implemented Jeanne-Marie's advice and not only did the tantrum cease, but the woman in line in front of us turned and said 'I am a Kindergarten teacher and what you just did was fabulous! Parents don't know how to discipline anymore and that was wonderful to see!
Hi there, I'm Jeanne-Marie, mother of two, avid traveler, bilingual educator, and mindful parenting mentor. I've lived on three different continents – and these days, I call San Diego home.
I haven't always been known as the fairy godmother of parenting, but I've had a strong connection with children my entire life.
Ever since I was a young girl, I've found endless joy in the presence of babies and young children. I remember the moment my baby brother was born – I was 12 years old. I saw this tiny baby and I was immediately enamored by him, taking care of him and watching over him with tireless devotion. I loved being around my little brother and other kids so much that I couldn't wait for school holidays to come so I could volunteer at his daycare!
 I grew up in France (after being born in Tunisia) – and then I moved to the U.S., and back to France again several times – studying Studio Arts and pursuing a career in advertising. Over the years, one thing never changed: my love of children.
Everything changed the day I picked up a book called The Secret of Childhood by Dr. Montessori. I was pregnant with my first child and I realized that it was high time I made my passion a priority.
From there, things seemed to fall naturally into place. I discovered that one of the country's best Montessori teacher training centers was right here in San Diego – and I quit my corporate job that same day to study the Montessori Method for children between the ages of 3-6 (Primary).-lingula
Diving Headfirst into the Montessori Method
The knowledge I learned during my teacher training opened my eyes to what the world of parenting is really about. I discovered which parenting approaches worked most effectively and which didn't.
I came to appreciate how important our children's developmental years are – and how we can influence them positively to set every child up for success. And I realized how misleading and ineffective the common parenting advice is that most parents receive.
But I knew the experience I needed couldn't come only from courses and textbooks. So I accepted an invitation to open a model Montessori classroom for Primary children at the local Montessori training center.
I worked with children firsthand, applying the time-tested Montessori principles in the classroom. I noticed a pattern during these years: parents continuously came to me for advice about how to support their children's development outside of the classroom.
After six years as Primary guide, I was ready to expand my training and enrolled in a specialized Montessori course covering children from birth to age 3.
A Shift Towards Supporting Parents
Still a Montessori guide, I continued to field questions from parents looking for more support with their parenting. In response to this clear need for more parenting support in the community, I finally made the decision to launch Voilà Montessori (now Your Parenting Mentor).
As a dedicated parenting guide and mentor, I'm able to give my full support to parents and their children. My practice focuses on holistic solutions that bridge the gap between the home and the classroom, empowering children's independence and modeling mindful parenting and positive discipline techniques to bring out the best in every individual child.
In my work with parents and families, I constantly draw on my years of expertise and credentials: certified Positive Discipline Parent Educator, extensive Mindfulness training, ThetaHealing practitioner certification, two AMI Montessori certifications for birth through age 6, years of classroom experience, and decades of firsthand parenting knowledge. 
Fast forward 10 years and I've traveled the world – from Russia to China – speaking about the Montessori philosophy and positive parenting, published a book on Montessori (in French – English version coming soon!), and launched The Art of Parenting Podcast. All this forms part of my effort to build a supportive community for parents worldwide so they don't have to feel like they're alone—because parenting was never meant to be done in a vacuum.
My Passion is Making Life Easier for Parents Like You
If you're currently struggling to raise your child to be the best they can be… or you want to have full confidence that you're taking the right steps to help them realize their full potential, then I'd love to support you!
Do you have questions about working with me? Access my FAQs to find answers and more guidance!