Parenting Shouldn't Make You Feel like a Hot Mess
Want to see the difference my mindful parenting approach can make for your home and child? Watch the video below to get a better idea:
Being a parent can be incredibly chaotic, confusing, and frustrating – especially when all you want is to give the very best to your child.
You may be second-guessing what you should do for your child at each step in their journey. You may feel like there are way more questions than answers. You may even feel like you've already caused your child irreparable damage.
It doesn't have to be this way.

I'm here to show you that parenting can be different — to show you how to parent with joy, ease and confidence, and to help you remove stress, uncertainty, and difficulty from your parenting experience.
Through my customized, in-home mentoring sessions (virtual or in-person), I'll show you how to make simple changes in your environment that have a massive impact on how your child learns, grows, and develops.
I don't believe in cookie-cutter advice or one-size-fits-all recommendations. My focus is giving you specific parenting strategies, principles, and techniques that are tailor-made to YOUR child, YOUR home, and YOU as a parent.
The families and caregivers I mentor benefit from my 20+ years of experience with mindful parenting, positive discipline, RIE parenting, and the world-renowned Montessori Method – and I want to help you do the same. Ready to get started?
Schedule a call with me now.
Here are just a few of the parenting questions that I can help you answer:
What is the best way to set up my home for my baby? What do I really need?
How can I help my child be independent, feel confident, and be a lifelong learner?
How do I prepare myself to be the best parent I can be?
How can I get other family members to be on the same page as me?
What are some intelligent and purposeful activities I can do at home with my little one?
How do I prepare my child to be successful in school?
What do I need to look for when choosing childcare for my child?
How should I respond to family members who do not respect how I want my child to be taken care of?
How do I help my child welcome their baby brother or sister with ease?
How can I travel with my child stress-free?
How do I involve my child in household chores?
How do I promote good communication skills with my child?
How can I help my child develop resilience and emotional intelligence?
And then there are the basic ever-occurring and universal questions: how do I get my child to eat, sleep, and poop without power struggles?
Throughout our time together, I'll help you discover specific answers to your most pressing parenting questions. You'll come away from each session with actionable strategies to implement and follow-up emails that offer more tools and guidance. Regular email check-ins will keep us on track and ensure that you're equipped to handle situations in a way that powerfully serves your child.
So if you're ready to take the stress out of your home and make peaceful, powerful, and positive progress towards maximizing your child's potential during this critical period of their life, then please click the button below and book a call now.
I'd love to hear more about you, your child, and your situation so that I can empower you to become the mindful parent you've always imagined you'd be. Simply click below to start getting the personalized parenting support you need.
What Parents Love About Jeanne-Marie
Through her kind, intuitive and knowledgeable guidance I am becoming the parent I've always dreamt of having myself…Thank you from the bottom of my heart. You have been an absolute godsend…This experience has been eye-opening and life changing. My only regret is not to have met her sooner!
Jeanne-Marie is down to earth and nurturing, all the qualities a new mom or worried mom can really benefit from. I am grateful for her advice and insight on parenting!… She is so passionate about her work with the Montessori education and loves helping people understand the philosophy.
So, your wife is pregnant… you probably have no clue… Enter Jeanne-Marie Paynel. (She) has developed a remarkable 8-week course for expectant parents Jeanne-Marie Paynel has literally set out on a path to change our world for the better, one baby at a time.
She has given me priceless tips on how to better set up my son's home environment and how to maximize his independence… currently expecting baby number two and will be asking her back for some more ideas… Thank you, Jeanne-Marie for all your help. Our whole family has benefited from your service!
I highly recommend Jeanne-Marie to anyone looking to make parenting more joyful and intuitive. Jeanne-Marie has helped us find more joy and freedom in parenting and we can't thank her enough!
After her very first visit I was filled with hope and excitement. I could not only see the light at the end of the tunnel, but I also felt a great sense of empowerment. I couldn't wait to get started and within 24 hours after her visit I had taken her advices and implemented her recommendations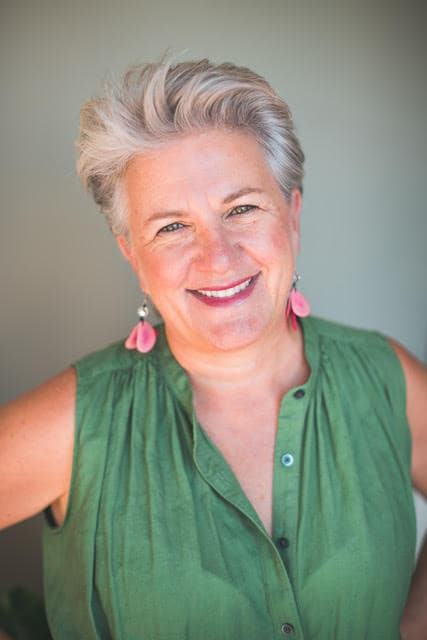 As Founder and CEO of Voilà Montessori, I mentor parents and caregivers on how to best prepare their homes and themselves to ensure that all children thrive while reaching their full potential during the first six years of life.
My belief is that a supportive and peaceful atmosphere at home will allow every child to become an independent and confident learner as they adapt to their time, place, and culture with ease. This endeavor has lead me to speak both locally and internationally, where I combine three of my passions; the Montessori philosophy, Conscious parenting, and Positive Discipline.
My mission is to help parents and caregivers appreciate the true importance of their role – not as servants or teachers, but as supporters and guides of their children's natural development.