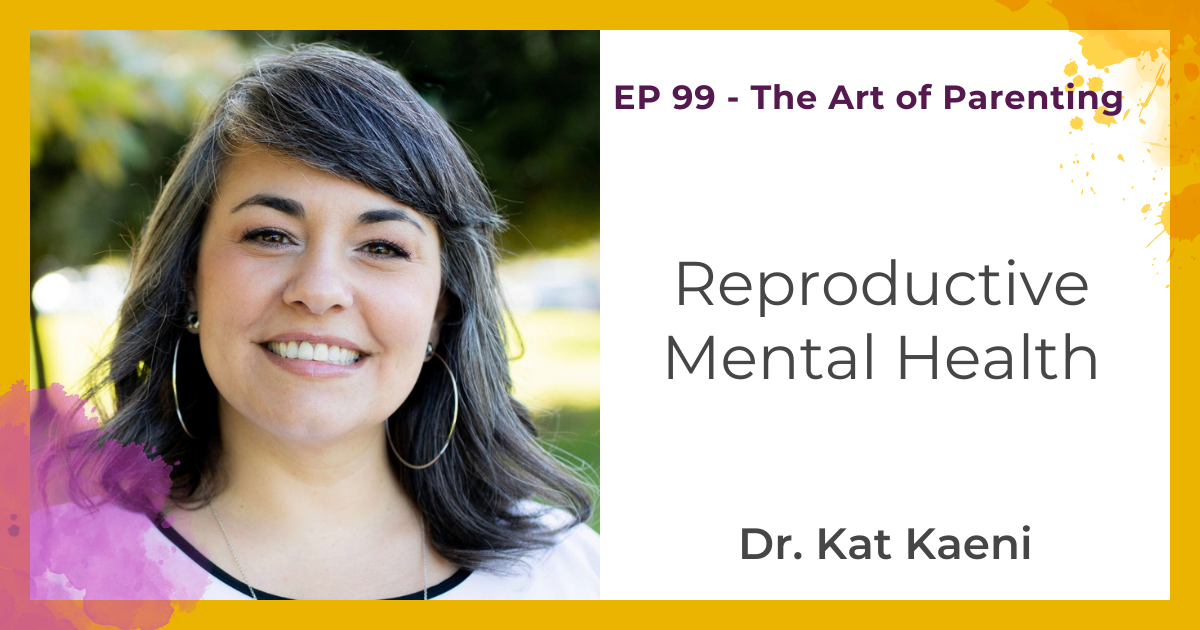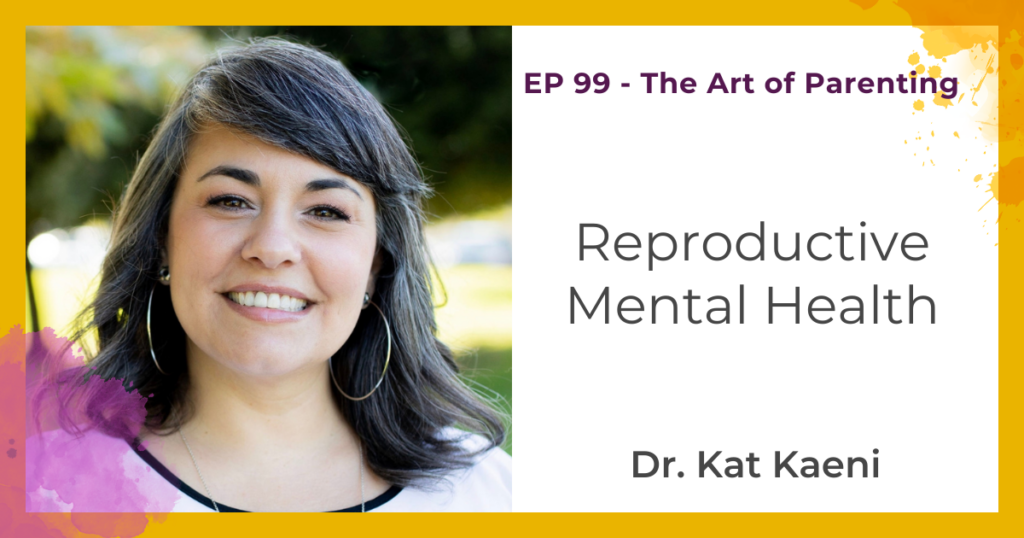 Having the support and the proper information during a critical time of our life is essential. Today I am speaking with Dr. Kat, a psychologist specializing in reproductive mental health. If you're in your reproductive season of life this one is for you.
What We Talked About
What are some 'red flags' to watch out for during the reproductive season of life
What exactly is a "baby brain"?
How soon and for how long is it possible to experience PMAD (perinatal mood and anxiety disorder)?
Perinatal mental health does not only affect the birthing person
Suggestions on how to best support a new family
What can be done to prevent PMAD?
Things to Remember
"People need help and support and that's very real and very normal."
"There are lots of reasons why someone might not notice they have a postpartum mental health condition or they might not have access to help or know that they can get help."
"Non-birthing parents historically haven't been checked in with or tuned in to see how they are doing."
"With any life change, there's an increased stress."
"It's okay if you don't feel okay."
– Dr. Kat Kaeni
"You are not alone.
You are not to blame.
With help, you will be well."
– @postpartumsupportinternational
Additional Resources
FYI: Perinatal mood and anxiety disorder (PMAD) is a commonly used term to refer to a mental health disorder experienced during pregnancy, after having a new baby, adopting, or experiencing pregnancy/infant loss.
Center for Parental Leave Leadership
Postpartum Support International
Let's Continue the conversation…
Now, Dr. Kat and I want to know from you!
Depending on the season you're in, have you had to deal with perinatal mood disorders? Listen in to find out what some of them might be.
Leave a comment below and let us know, you'll also be helping others to know what is possible.
Remember The Art of Parenting was created for you, if you have any suggestions for experts I should have on the show or parenting questions you want to be answered please let me know here.
More About My Guest
Dr. Kaeni is a perinatal psychologist in California where she provides perinatal mental health and perinatal mood & anxiety disorder counseling to people who are trying to be pregnant, are pregnant, had a loss of pregnancy or are dealing with a difficult birth or postpartum adjustment.
Dr. Kat supports and advocates for perinatal families through her volunteer work as Board Chair for Postpartum Support International.
The Mom & Mind podcast also covers these topics, has received over half a million downloads, and is heard in 86 countries. Dr. Kat has been featured in Parents, The New York Times, Postpartum Support International, 89.3 KPCC, Happy with Baby, Motherly, Psych Alive, Health Line, What to Expect, Quartz, Plus Mommy, and numerous mommy podcasts.