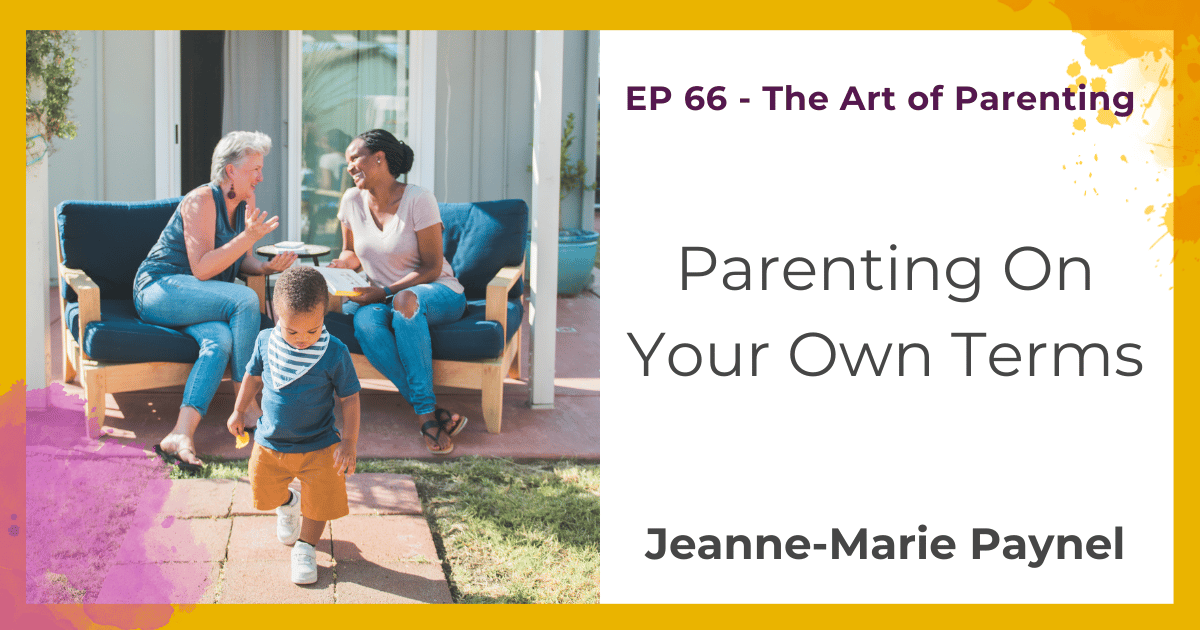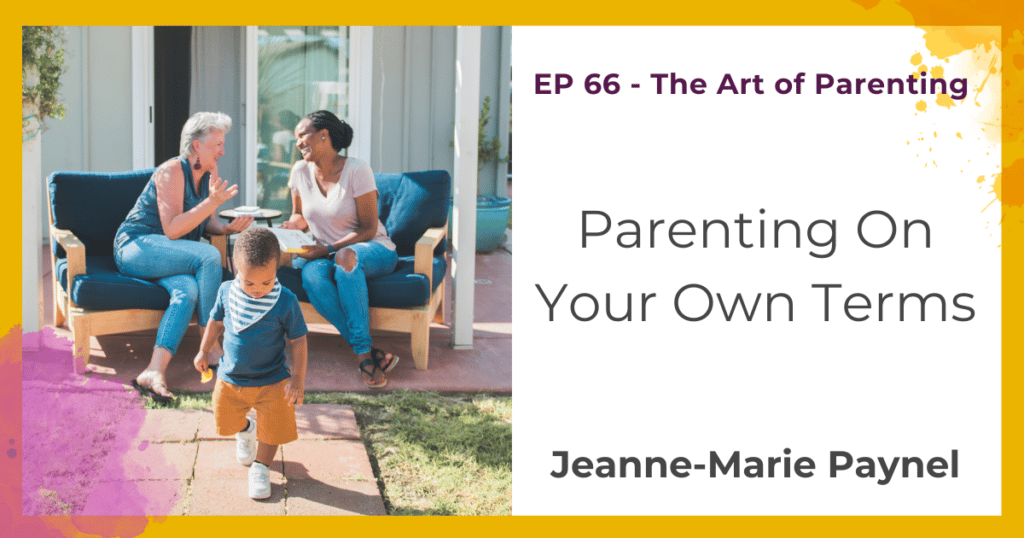 Parenting is the most powerful self-development and transformational experience. So why not do it on your own terms? We come to parenting with the experience of our own childhood. It's our opportunity to have a re-do. Listen in as I share the last of a series of the pillars of parenting.
Once you've listened come share your takeaways or ask your questions in your dedicated FB podcast group.
What I Talked About
What does it really mean to be a new parent
Your transformational journey
Being aware of your own triggers
Knowing how your brain and emotion works
Creating relationships that will support you in your parenting
Parenting with your partner with ease and acceptance
Things to Remember
"The only instruction manual to parenting is our own childhood."
"You get to choose how you want to parent with love and kindness."
– Jeanne-Marie Paynel
"The Golden Rule of Parenting is do unto your children as you wish your parents had done unto you!" –Louise Hart
"There is no such thing as a perfect parent. So just be a real one." –Sue Atkins
"As parents become more aware and emotionally healthy, their children reap the rewards and move toward health as well." – Daniel J. Siegel
"Parents are like shuttles on a loom. They join the threads of the past with threads of the future and leave their own bright patterns as they go." -Fred Rogers
"Parents are blamed but not trained." -Dr. Thomas Gordon
"It's not only children who grow. Parents do too." -Joyce Maynard
Additional Resources
Ep 10: What is positive discipline?
Let's Continue the conversation…
I want to hear from you. Be sure to join our dedicated Facebook group.
Click here to join The Art of Parenting with Jeanne-Marie Paynel, M. Ed. Private Facebook group and let's continue these wonderful conversations there. Come share your successes and challenges and get your parenting questions answered.
Now, I want to know from you!
Wondering why parenting seems so damn hard? Listen in to my thoughts on how to parent on your own terms.
Remember The Art of Parenting was created for you, if you have any suggestions for experts I should have on the show or parenting questions you want to be answered please fill out the form below.
Click here to submit your parenting questions.
More About my Guest
Show Sponsor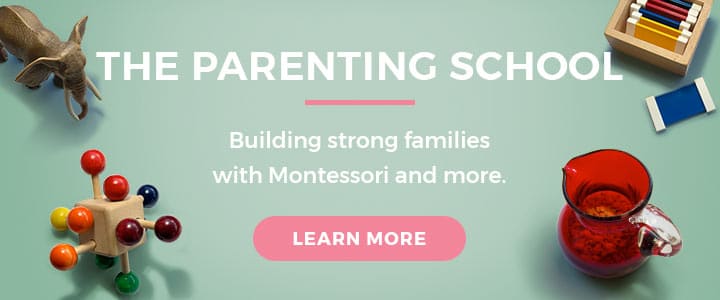 This episode of The Art of Parenting is sponsored by The Parenting School. Raising curious resilient children while minimizing the overwhelm. Click here to learn more and enroll today.