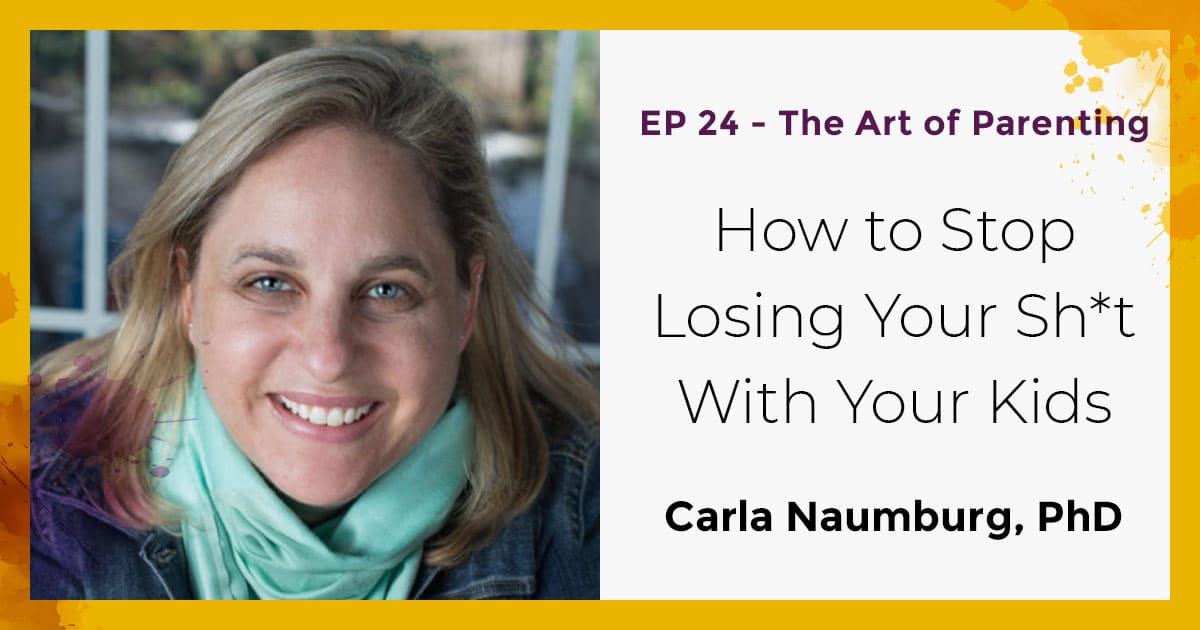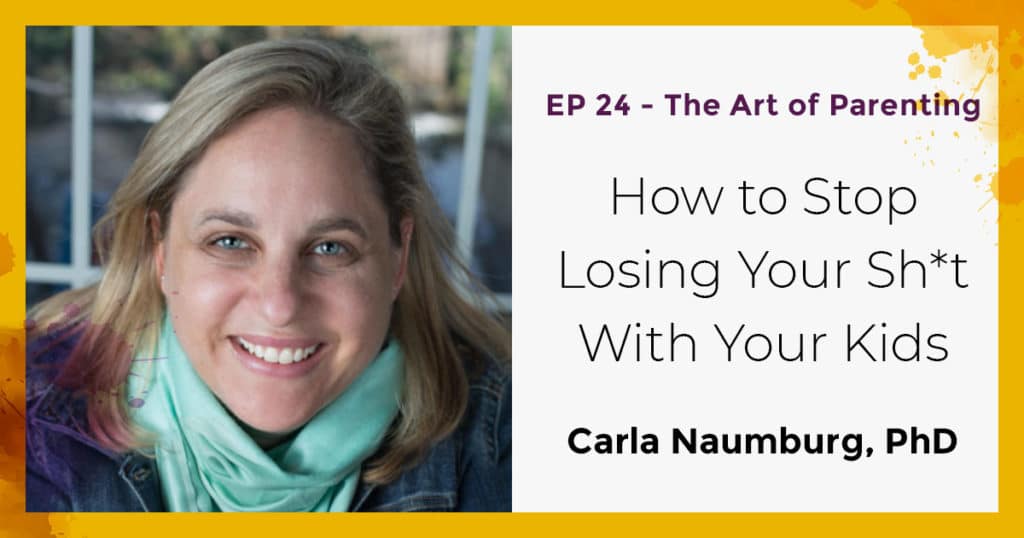 Knowing how our brain works and why we react the way we do is critical to becoming a better version of ourselves and it was a delight to learn these subtleties from Carla.
What we Talked About
Responding to our children
Why we lose our temper
Why our brain either fights, flight, freezes or freaks out
Self-care and boundaries
Building a strong support network
From housewives to SAHM
Her personal journey overcoming Postpartum Anxiety
Things to Remember
"Stop holding yourself to unreasonable parenting expectations"

Carla Naumburg, Ph.D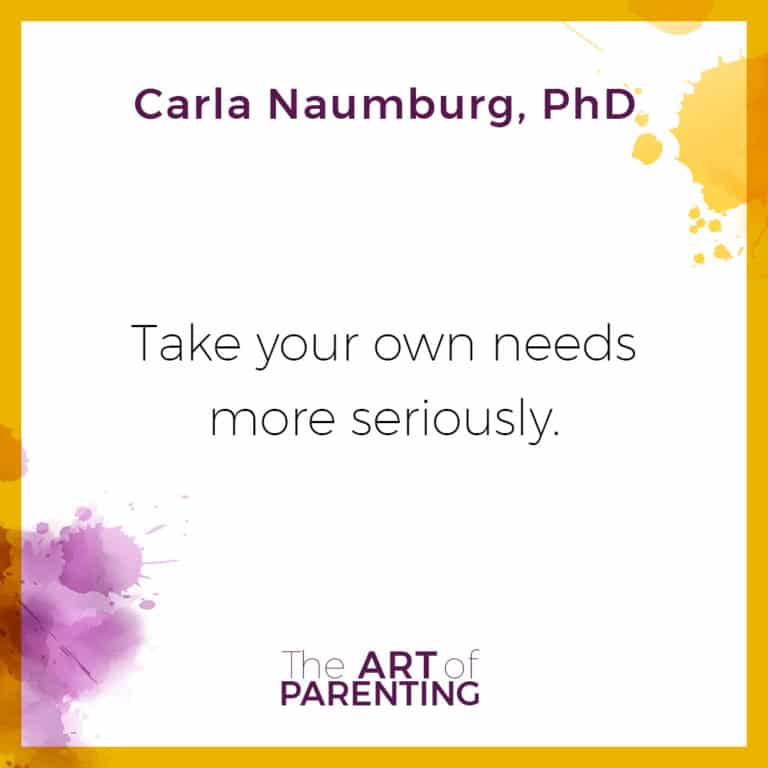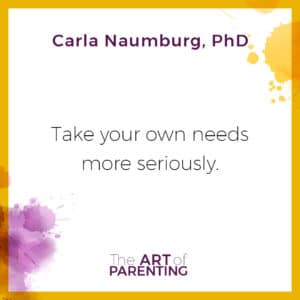 Recommended Resources
Her book: How to Stop Losing Your Sh*t with Your Kids: A Practical Guide to Becoming a Calmer, Happier Parent by Carla Naumburg, Ph.D.
Over to You
Now, Carla and I want to know from you!
What are some of your go-to resources when it comes to creating a supportive network? 
Let us know in the comments below.
And remember The Art of Parenting was created for you if you have any suggestions for experts I should have on the show or parenting questions you want answers to fill out the form below.
Click here to submit your parenting questions.
More About my Guest
Carla Naumburg, Ph.D., LICSW, is a clinical social worker and writer. She is the author of three books on parenting, and her writing has appeared in a variety of online and print publications, including The New York Times, The Washington Post, The Huffington Post, Mindful Magazine, Slate.com, Psychology Today, WBUR's Cognoscenti Blog, Brain, Child, Motherwell, Parents.com, PsychCentral, and Today Moms.
A seasoned and engaging public speaker, Carla has presented at Google on three separate occasions and has spoken at a number of national and local social work, education, parenting, and mindfulness conferences. Carla participated in the Jewish Book Council's 2014-2015 and 2016-2017 Network Tours, which allowed her to share her books at over fifteen different venues in the United States and Canada. Carla is represented by Michele Fee Smith of the American Program Bureau, and she is frequently contacted as an expert source for articles, podcasts, and virtual summits on mindfulness and parenting.
Carla's most recent parenting book, How to Stop Losing Your Sh*t With Your Kids was published in August 2019 by Workman. It was in Amazon's Top 100 list in the first week of publication and was a bestseller in numerous categories, including Parenting and Anger Management. Readers described the book as "funny, compassionate, non-judgmental, and practical" and "inclusive in a whole bunch of ways."
Prior to that, Carla wrote Ready, Set, Breathe: Practicing Mindfulness with Your Children for Fewer Meltdowns and a More Peaceful Family, which was published by New Harbinger Publications in 2015. Ready, Set, Breathe was listed as a Book to Read on Mindful Magazine's Short List for May 2016. Ready, Set, Breathe has been published in five languages.
Carla's first book, Parenting in the Present Moment: How to Stay Focused on What Really Matters was published in 2014 by Parallax Press, and was well reviewed in both Parents Magazine and Parade Magazine. 
Carla's writing has also been anthologized in The Good Mother Myth: Redefining Motherhood to Fit Reality (Seal Press, 2013) and Who Are We Now? Interpreting the Pew Study on Jewish Identity in America Today (The Forward Association, 2013). Her academic articles have appeared in a number of clinical social work journals, including Families in Society and Smith College Studies in Social Work.
Carla completed a bachelor's degree in psychology at Middlebury College, a master's degree in social work from Smith College, and a Ph.D. in clinical social work from Simmons College in Boston. Her writing draws on her clinical and academic background and tends to focus on exploring a problem or challenge that she notices in her personal life or community. Carla's varied background as an academic, clinician, and mother positions her well to translate research into reality by writing about it with humor and honesty.
Show Sponsor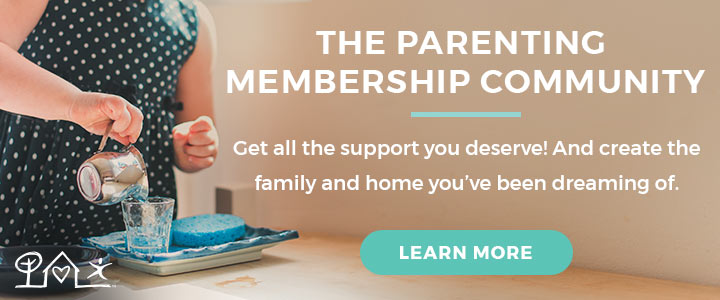 This episode of The Art of Parenting is sponsored by The Parenting Membership Community Click here to learn more.