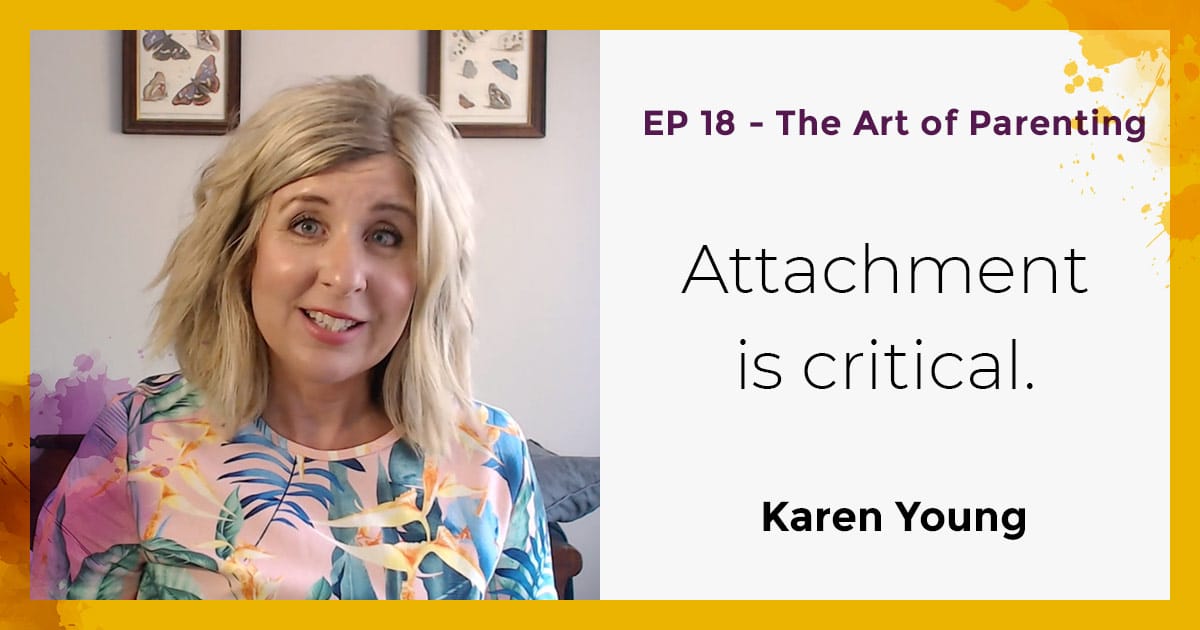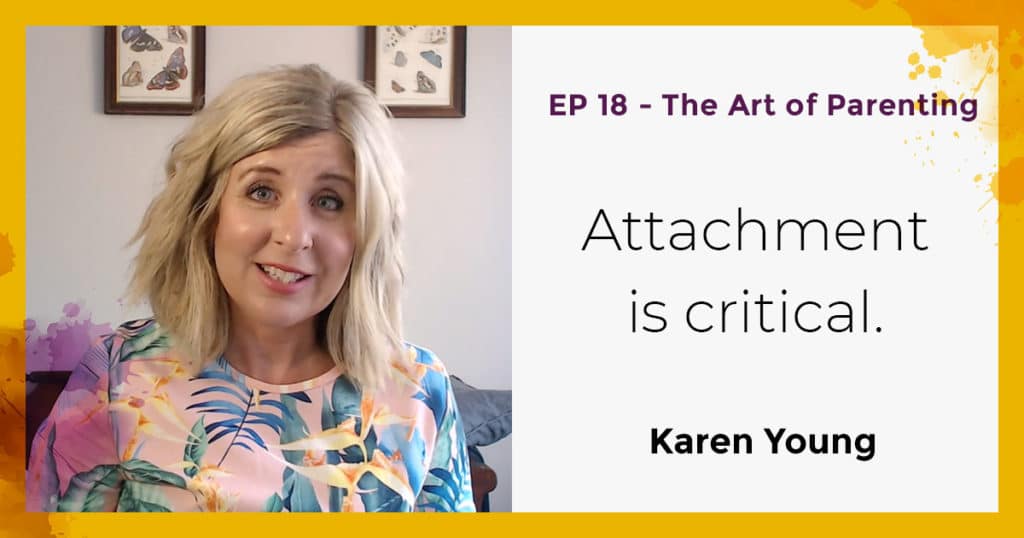 I'm delighted to have Karen Young back for an important conversation on the value and influence attachment has.
What we Talked About
In this third episode with the lovely Karen Young, we focused on better understanding attachment in building strong relationships with our children.
Human babies are wired to attach to one main big person. 
It is the pathway to safety to help them back to calm.
Attachment is like a big rubber band and an orientation table.
A safe foundation to grow from, reliable and safe, letting children know the world is ok to explore.
Being careful not to hold them too close, too much of the time when we don't need to. 
The difference between psychological and physical attachment.
The more connected we are the more influence we have. 
Everything happens through psychological attachment. 
Children need to see our eyes light up when they enter the room. 
The goal of attachment is feeling our presence even when we are absent. 
Things to Remember
"We are the arms that hold the world steady when it feels unsafe. We are also the arms that lift them up to full flight. We are both."

Karen Young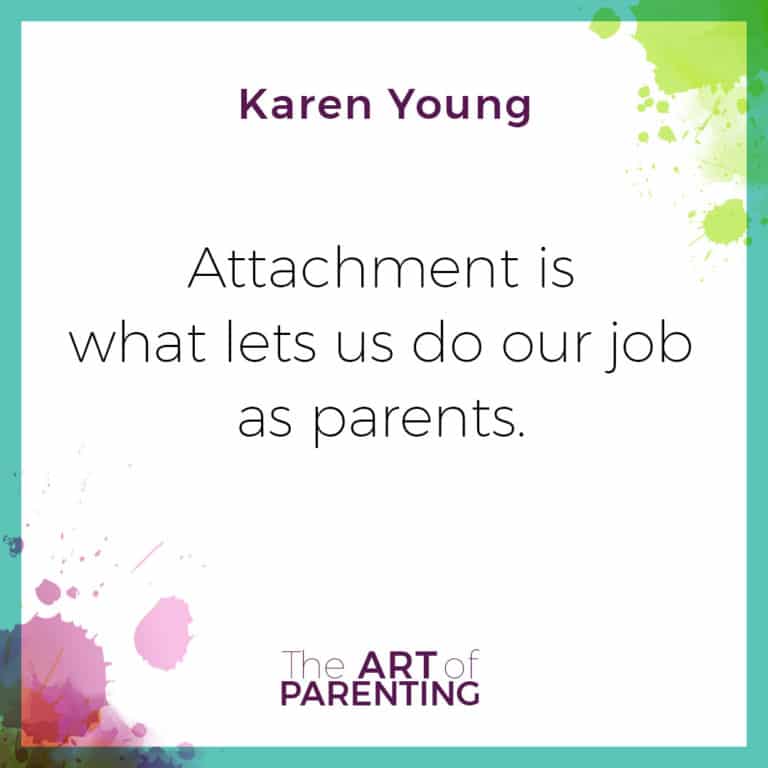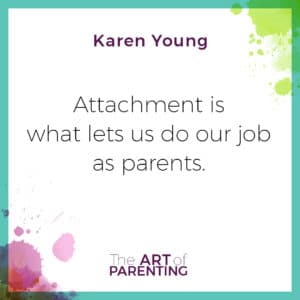 Recommended Resources
Episode 07: Offer to be brave for your anxious child. With Karen Young (Full introduction of Karen Young's work).
Episode 12: Tantrums are precious opportunities. With Karen Young
Over to You
Now, Karen and I want to know from you!
Do you ever wonder if you're being too fearful and not letting your children explore? Or maybe you wonder if you're giving too much independence?
Let us know in the comments below.
And remember The Art of Parenting was created for you if you have any suggestions for experts I should have on the show or parenting questions you want answers to fill out the form below.
Click here to submit your parenting questions.
More About my Guest
Karen has worked as a psychologist in private practice and in educational and organizational settings. She has lectured and has extensive experience in the facilitation of personal growth groups. Her Honours degree in Psychology and Masters in Gestalt Therapy has come in handy at times.
Karen founded the popular website, Hey Sigmund, after realizing the power of solid information. The website attracts millions of readers each year worldwide. Her articles have been translated into a number of languages and her work has been published on various international sites including The Good Men Project, The Huffington Post, The Mighty, and Yahoo Health.
Karen is a regular contributor to Parenting Magazine in New Zealand. She can often be heard on Australian radio and is and a sought-after speaker. Recently, she published 'Hey Warrior', a book for kids to help them understand anxiety and find their 'brave'. The book has now been translated into a number of languages.
Karen has two children and two stepchildren and lives in Australia. Experience has taught her that people can do amazing things with the right information, psychology has something for everyone, jargon doesn't, everyone has a story to tell, short bios are the longest to write, nobody has it all figured out and the best people to be around are the ones who already know this.
Show Sponsor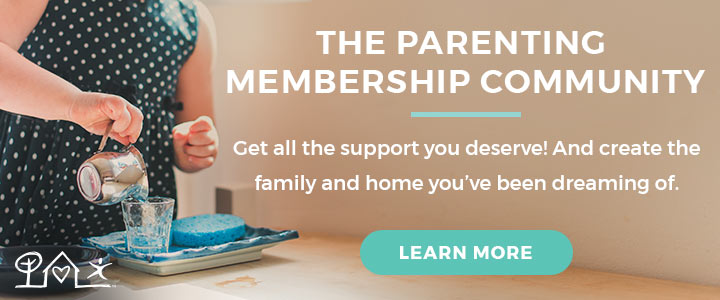 This episode of The Art of Parenting is sponsored by The Parenting Membership Community. Click here to learn more.