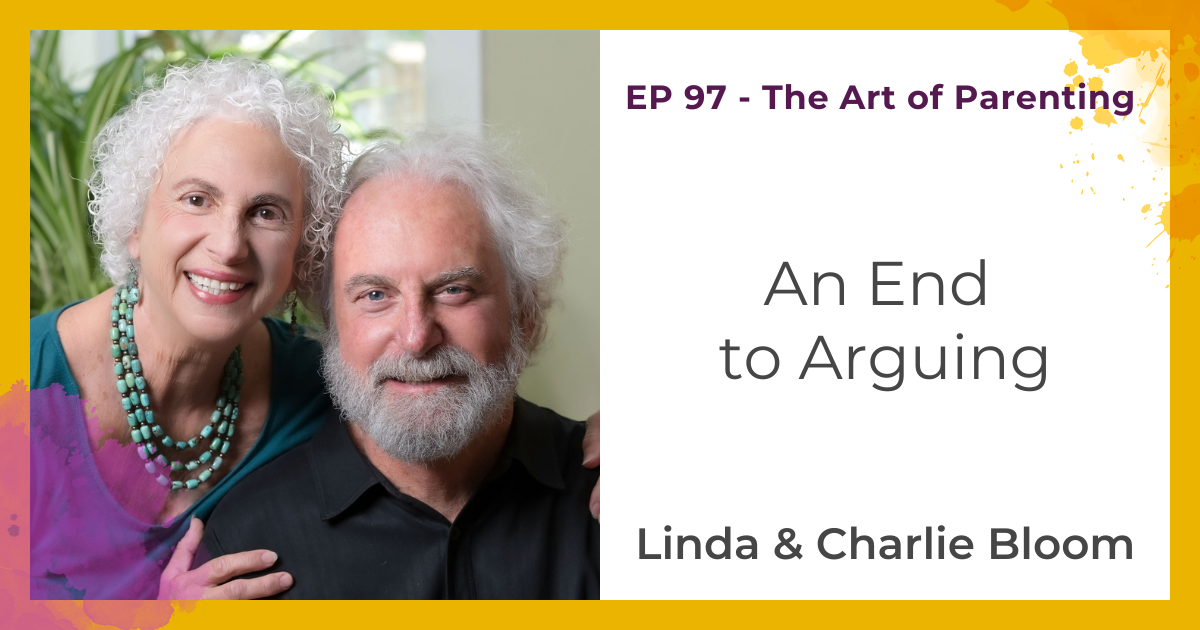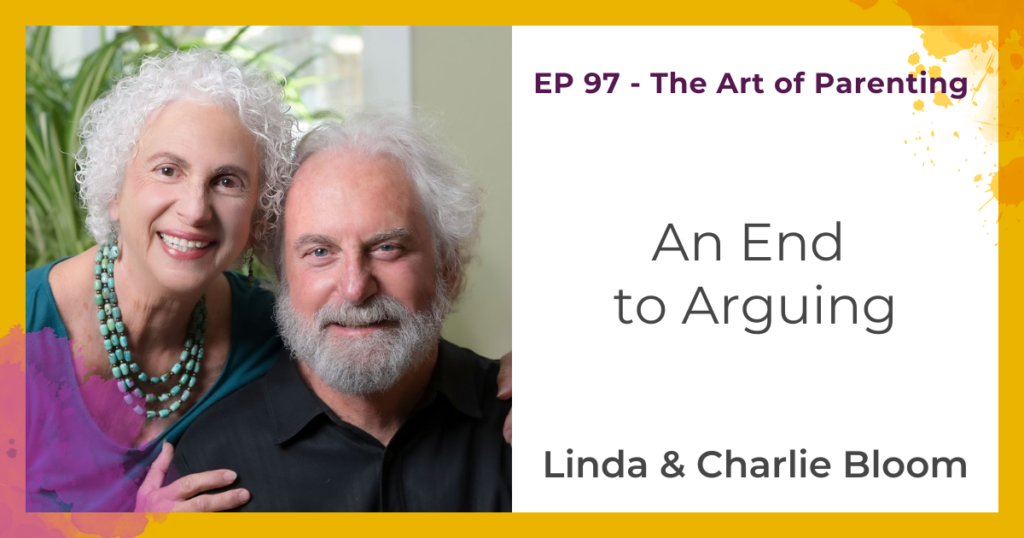 How fitting that this episode dedicated to healthy respectful relationships was recorded on Valentine's Day 2023. Listen to this insightful conversation about the benefits of nurturing our relationships and how to end arguing while disagreeing with respect.
What We Talked About
Linda and Charlie celebrate their 50th wedding anniversary
Approaching differences with curiosity and wonder
The inevitable challenges children bring to our relationships
Navigating the absence of the village when raising a child
Arguing with respect
When should you draw the line in an argument
Things we can do to improve our chances for a successful interchange
Arguing in front of our children
Things to Remember
"If we do our own work to evolve into who we can be, a person who is of high integrity, honest, courageous, and who has some good relationship skills we're getting our children off to the best possible start."
"It's so important to check in with yourself and to find out what you are experiencing and tell the truth starting with yourself."
"Differences are inevitable but conflict is optional."
"It's an exquisite gift to our kids to see a model of a working partnership."
– Linda Bloom
"Anybody who is in a relationship for any amount of time knows that differences are inevitable."
"The time in a couple's life where they're most vulnerable to having serious breakdowns and divorce is the first year after the birth of the first child."
"It is the parents' work to provide a responsible model for our children."
– Charlie Bloom
Additional Resources
An End to Arguing: 101 Valuable Lessons for All Relationships
Let's Continue the conversation…
Now, Linda, Charlie and I want to know from you!
Do you wonder if you will ever stop arguing with your significant other? Listen in to hear some insightful answers.
Leave a comment below and let us know, you'll also be helping others to know what is possible.
Remember The Art of Parenting was created for you, if you have any suggestions for experts I should have on the show or parenting questions you want to be answered please let me know here.
More About My Guest
Linda Bloom, LCSW, and Charlie Bloom, MSW have been married since 1972.
Trained as psychotherapists and relationship counselors, they have worked with individuals, couples, groups, and organizations since 1975 and have lectured and taught at learning institutes throughout the USA and internationally, including the Esalen Institute, the Kripalu Center for Yoga and Health, Northern California Mindfulness Institute, The California Institute for Integral Studies, and the World Health Organization.
They have authored five books, including the best-seller, 101 Things I Wish I Knew When I Got Married: Simple Lessons to Make Love Last (over 100,000 sold), Secrets of Great Marriages, Happily Ever After… and 39 Other Myths about Love, That Which Doesn't Kill Us: How One Couple Became Stronger at the Broken Places, and An End to Arguing: 101 Valuable Lessons for All Relationships.
They are founders and co-directors of Bloomwork, based in Santa Cruz, California.