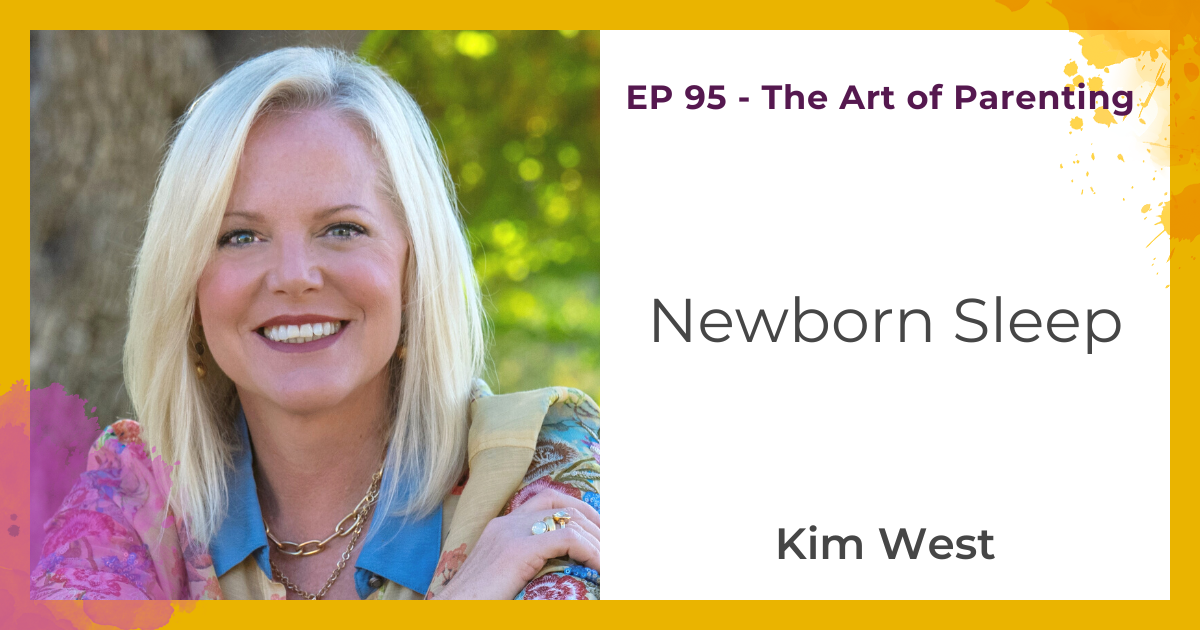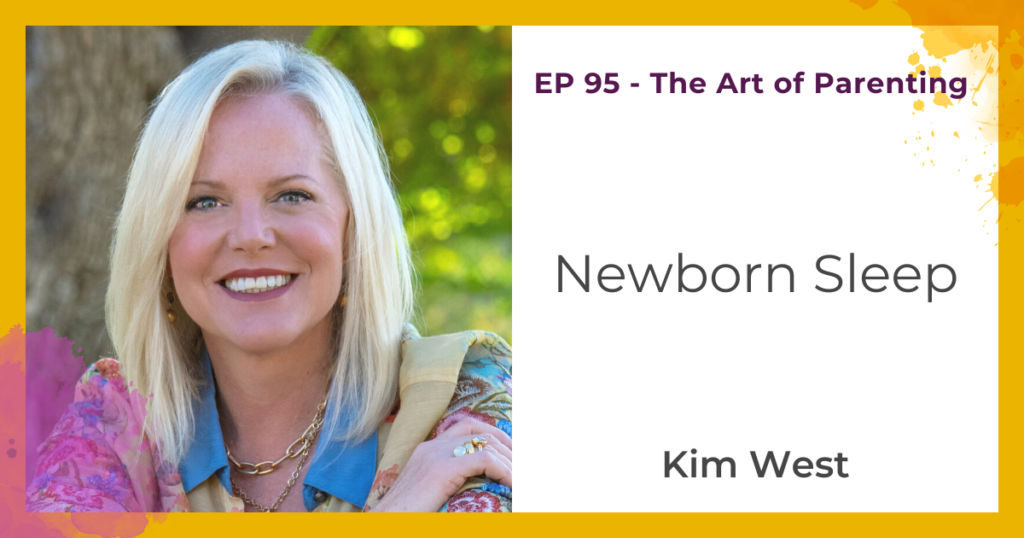 It's always a delight to share a conversation with Kim West, a.k.a. The Sleep Lady. Today she shares some important information about helping our youngest humans have healthy sleep habits from the start.
What We Talked About
Why she felt the need to write a specific book about newborn sleep
The baby lead approach to sleep
Sleep shaping and the elements involved
What and how a regulated wake-up will help us establish a healthy routine
Understanding that we need to help our child find their natural circadian rhythm
The 4 factors of F.A.S.T. (feeding, attachment, soothing, and temperament)
Understanding our children and our own temperament and how to navigate them
How SOAR (stop, observe, assess, respond) will help you better understand your child
Things to Remember
"Our child is our teacher."
"We best learn in a calm state and the same is true for our babies."
"We are comforted by routines."
"Learn to love and get to know who you've been given because there really are many gifts in each of our children's personalities."
"Make the whole family the priority, not just the baby."
"Don't let anyone take away from you that you are your baby's expert."
– Kim West
Additional Resources
Order Kim's latest book: The Sleep Lady®'s Gentle Newborn Sleep Guide: Trusted Solutions for Getting You and Your Baby FAST to Sleep Without Leaving Them to Cry It Out
The Postnatal Depletion Cure: A Complete Guide to Rebuilding Your Health and Reclaiming Your Energy for Mothers of Newborns, Toddlers, and Young Children. By Dr. Oscar Serrallach
Childhood and Society. By Erik H. Erikson, 1993.
Jeanne-Marie's Observation Guide & Journal Observe with Love
The Gentle Sleep Solution online courses
Let's Continue the conversation…
Now, Kim and I want to know from you!
Are you having a difficult time figuring out your child's sleep needs? Listen in to find a way that just might be what you've been looking for.
Leave a comment below and let us know, you'll also be helping others to know what is possible.
Remember The Art of Parenting was created for you, if you have any suggestions for experts I should have on the show or parenting questions you want to be answered please let me know here.
More About my Guest
KIM WEST, MSW, is a mother of two daughters and a Clinical Social Worker or child and family therapist for 30 years. Known as The Sleep Lady® by her clients, over the past twenty-eight years she has personally helped over 20,000 tired parents all over the world get a good night's sleep without letting their children cry it out alone.
Kim has appeared on Dr. Phil, Today Show, NBC Nightly News, Good Morning America, TLC's Bringing Home Baby, and CNN, and has been written about in a number of publications including The Wall Street Journal, Associated Press, Baby Talk, Parenting, The Baltimore Sun, USA Today, The Telegraph, The Irish Independent and the Washington Post.
Kim is the author of four books: "The Sleep Lady's Good Night, Sleep Tight: Gentle Proven Solutions to Help Your Child Sleep Well and Wake Up Happy", " The Good Night, Sleep Tight Workbook" and "The Good Night, Sleep Tight Workbook for Children with Special Needs". Her first book "The Sleep Lady's Good Night, Sleep Tight" is in its 3rd edition and has sold over 150,000 paperback copies. Her next book "The Sleep Lady's Gentle Newborn Sleep Guide" will be released in March 2023.
Dedicated to providing tired parents with excellent sleep advice and coaching while knowing Kim could not help everyone herself, she started the Gentle Sleep Coach® Training and Certification program in 2010–the first and most comprehensive training program in the world.
This program was the start to what is now a global industry- Baby and Child Sleep Consultants. To date, the Gentle Sleep Coach Training and Certification program is available in 2 languages.
Show Sponsor

This episode of The Art of Parenting is sponsored by The Parenting School supporting you to raise curious resilient children while minimizing the overwhelm. Click here to get on the waitlist today.