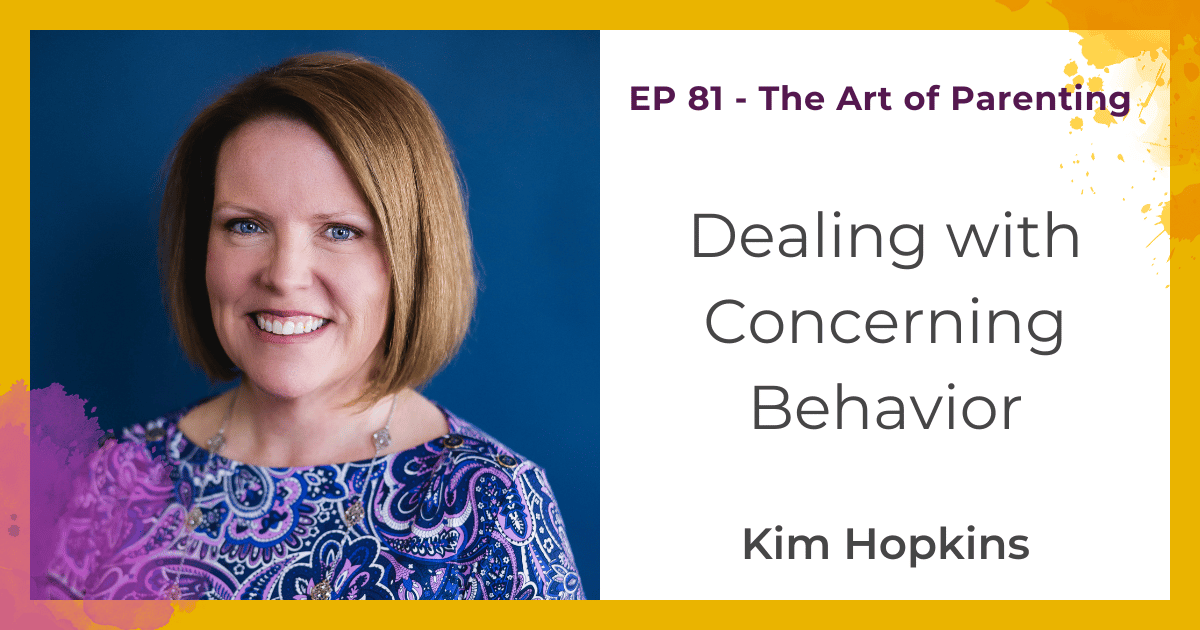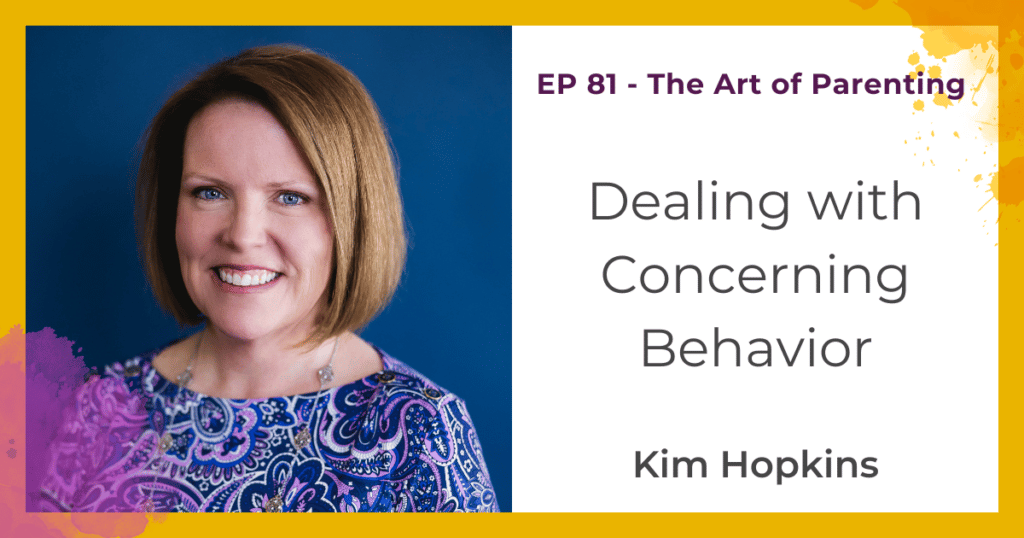 It's time to let go of antiquated forms of discipline such as restraining, secluding or paddling children. Today my guest shares exactly how to handle concerning behavior in a compassionate way.
Once you've listened, come share your takeaways or ask questions in your dedicated FB podcast group.
What We Talked About
Helping children solve problems that might be causing challenging behavior
Advocating for doing away with punitive methods of discipline such as restraining, seclusion and paddling
The 3 step process of Collaborative and Proactive Solutions developed by Dr. Greene
A few of the skill deficits that our children need support developing
Things to Remember
"When we view kids with an accurate compassionate lens, we are able to create interventions that actually work and work long-term."
"Children do well, if they can."
"Nothing good happens in the heat of the moment."
"Children are not lacking motivation, they already want to do well."
"Fantastic things happen when we work proactively with our children."
– Kim Hopkins
"Power causes conflict…collaboration brings people together."
"Behaviorally challenging kids are challenging because they're lacking the skills to not be challenging."
– Ross W. Greene, Ph.D.
"When we invite children to problem solve, we are teaching them a life skill and nurturing the perception that they are capable." – Jane Nelsen
"Too often we give our children answers to remember rather than problems to solve." – Roger Lewin
Additional Resources
Learn the basics of Collaborative and Proactive Solutions
Dr. Ross Greene's Books:
The Explosive Child: A New Approach for Understanding and Parenting Easily Frustrated, Chronically Inflexible Children
Raising Human Beings: Creating a Collaborative Partnership with Your Child
Lost at School: Why Our Kids with Behavioral Challenges are Falling Through the Cracks and How We Can Help Them.
Lost & Found: Unlocking Collaboration and Compassion to Help Our Most Vulnerable, Misunderstood Students (and All the Rest).
Let's Continue the conversation…
I want to hear from you. Be sure to join our dedicated Facebook group.
Click here to join The Art of Parenting with Jeanne-Marie Paynel, M. Ed. Private Facebook group and let's continue these wonderful conversations there. Come share your successes and challenges and get your parenting questions answered.
Now, Kim and I want to know from you!
Are you wanting a deeper understanding of your child's concerning behavior and how to help them do better? Listen in to learn a profound process to get them there.
Remember The Art of Parenting was created for you, if you have any suggestions for experts I should have on the show or parenting questions you want to be answered please fill out the form below.
Click here to submit your parenting questions.
More About my Guest
Ms. Hopkins is an independently licensed clinical social worker who has specialized in working with behaviorally challenging kids for more than 20 years.
She has managed the clinical departments of two organizations serving youth and families in residential facilities, foster homes, therapeutic day schools, and homeless shelters.
She has been a Collaborative & Proactive Solutions (CPS) Trainer since 2007 helping schools, residentials, hospitals, and parents to successfully implement the CPS Model.
Ms. Hopkins is also the Director of Outreach & Communication for Dr. Ross Greene's non-profit, Lives in the Balance.
Show Sponsor
This episode of The Art of Parenting is sponsored by Kids Cook Real Food. Learn basic baking skills alongside your child 5 years old and older. Click here to register for the Holiday Baking Challenge!