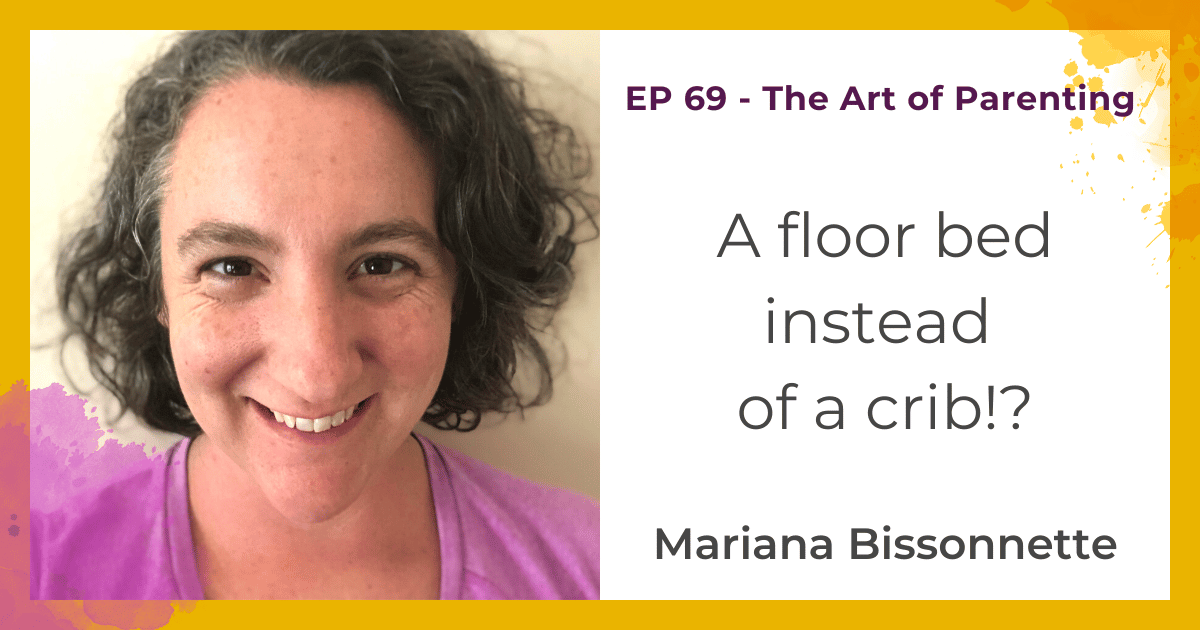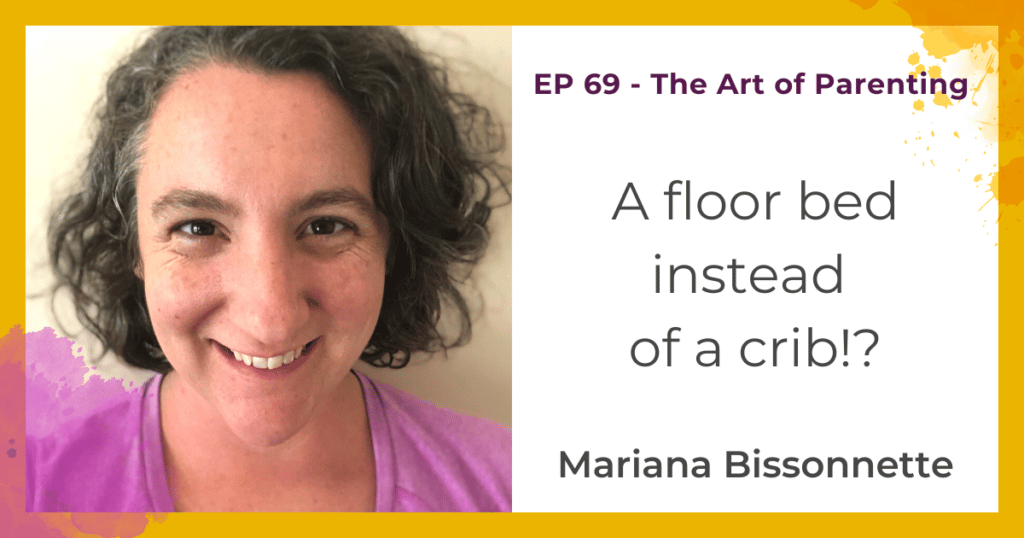 Do you know you can use a floor bed instead of a crib for babies and young children? Listen in as my guest explains why this is beneficial for the entire family.
Once you've listened, share your takeaways or ask questions in your dedicated FB podcast group.
What We Talked About
Her personal discovery of Montessori education
Why using a floor bed rather than a crib makes a lot of sense
Understanding that we are often at odds with the child
Helping children do tasks by themselves
Conventional Education vs. Traditional Education
Things to Remember
"The conflict is not with the child. The conflict is in the development that I'm misunderstanding."
"What makes it most challenging is when we are out of sync with what the child is trying to do."
"Resistance is a form of Independence."
"Find a community to connect that you can rely on as you navigate parenting."
-Mariana Bissonnette
"These words reveal the child's inner needs; 'Help me to do it alone'."
"Adults move because their will directs them, but not so with the small child. The small child is urged by nature."
-Dr. Maria Montessori
Additional Resources
Babies Build Toddlers: A Montessori Guide to Parenting the First 18 Months
Guest post The Benefits of the Floor Bed Revealed
For more ideas on keeping things simple check out my Nursery Checklist
Let's Continue the conversation…
I want to hear from you. Be sure to join our dedicated Facebook group.
Click here to join The Art of Parenting with Jeanne-Marie Paynel, M. Ed. Private Facebook group and let's continue these wonderful conversations there. Come share your successes and challenges and get your parenting questions answered.
Now, Mariana and I want to know from you!
Have you considered using a floor bed instead of a crib? Listen in to learn why that's actually a great idea.
Remember The Art of Parenting was created for you, if you have any suggestions for experts I should have on the show or parenting questions you want to be answered please fill out the form below.
Click here to submit your parenting questions.
More About my Guest
Mariana Bissonnette is an AMI 0-6 Montessori parenting educator, child and family advocate, facilitator, coach, and author of the award-winning book Babies Build Toddlers: A Montessori Guide to Parenting the First 18 Months.
She founded and runs The PEACE Program (Parent Education And Child Empowerment) which supports adults supporting children in the most critical period of human development.
The PEACE Program connects families to Montessori educators from around the globe to access personalized, high-quality information about parenting, Montessori, child development, and education – all in an App called ParentMontessori.
Show Sponsor


This episode of The Art of Parenting is sponsored by the Nursery Checklist. Prepare your nursery today download your free checklist here.