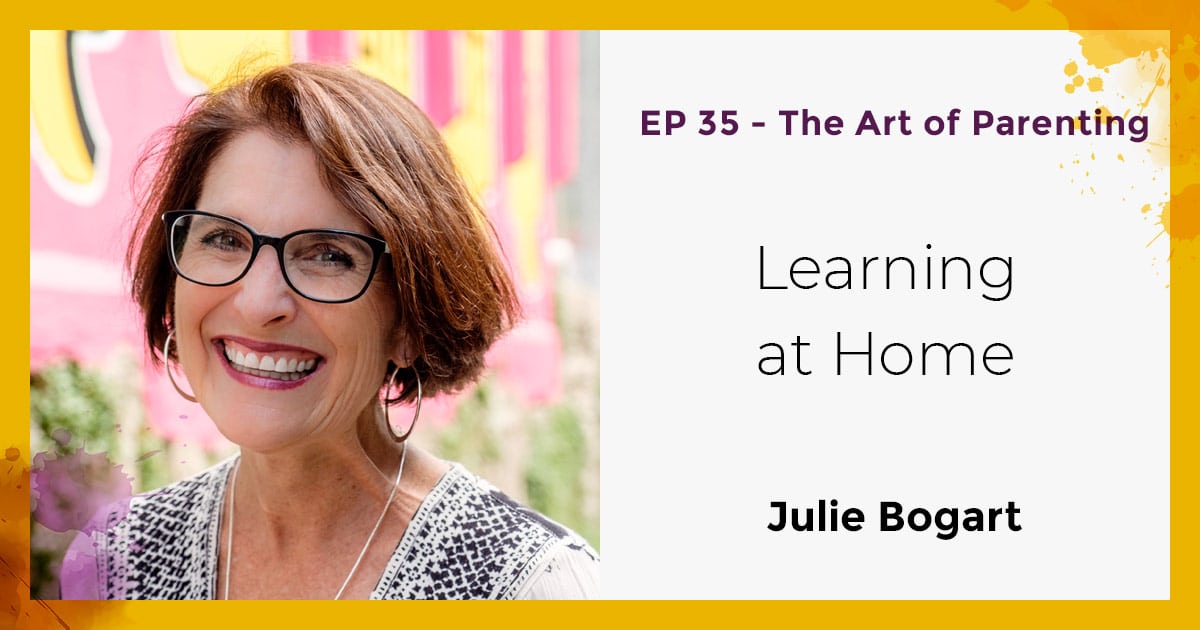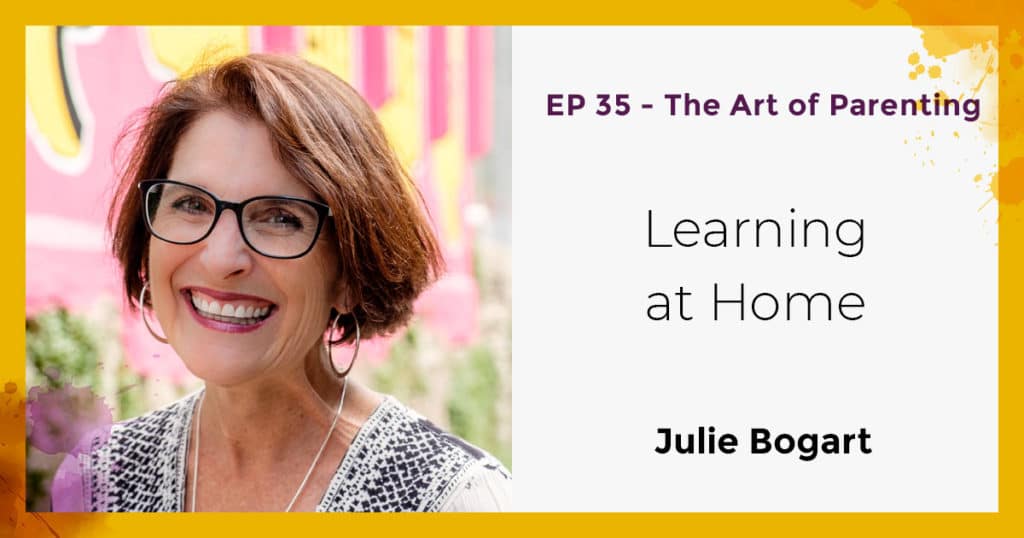 I discovered Julie thanks to Pilar (from episode 3) a homeschooling parent who's been inspired by her work and guidance. So thankful for this connection especially these days when everyone has suddenly been asked to stay home and be homeschooling parents. Listen is as Julie shares her 20 plus years of experience home educating her five children. 
What we Talked About
Her passion for home education and why she chooses it for her family
Learning as a shared family adventure
Becoming a grandmother for the first time
Advice for new Covid19 homeschooling families due to stay-at-home orders
The difference between school at home and school and the amazing opportunities we have at home
The benefits of movement and learning and how to maximize your home for learning
Teatime and poetry a family tradition, you can also create or how to pair what you love with what they love.
Simple and easy ways to inspire creative writing in your child
Working at home while you are doing the educating of your children
Things to Remember
"You can't really do it wrong."

Julie Bogart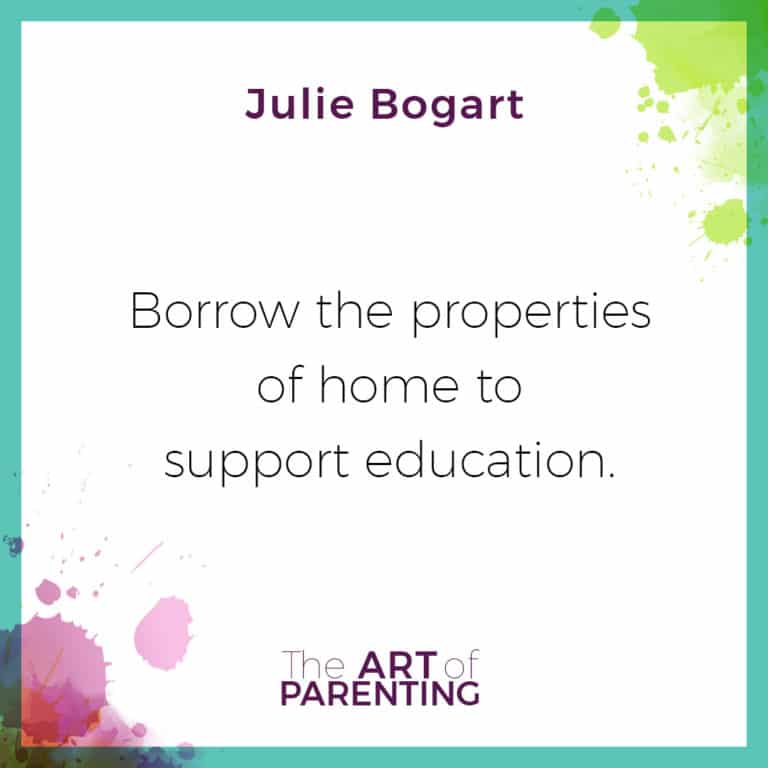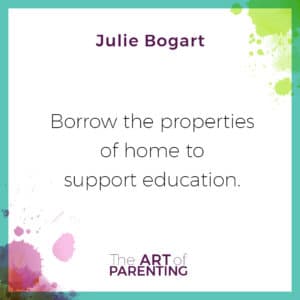 Recommended Resources
Let's Continue the conversation…
Join me and other listeners in a private community created for you as we dive deeper into the topics that are important to you.
Click here to join The Art of Parenting with Jeanne-Marie Paynel, M. Ed. Private Facebook group and let's continue these wonderful conversations there. Come share your successes and challenges and get your parenting questions answered.
Now, Julie and I want to know from you!
What have you found works best in your home to have quality work cycles for both children and adults? 
And remember The Art of Parenting was created for you if you have any suggestions for experts I should have on the show or parenting questions you want answers to fill out the form below.
Click here to submit your parenting questions.
More About my Guest
Julie Bogart is the popular voice of common sense and compassion in the homeschool community. She's the creator of the innovative writing program called Brave Writer and the popular fast-growing practice called Poetry Teatime. She home educated her five children for 17 years who are now globe-trotting adults.
Julie draws from her work with tens of thousands of homeschool families over the last 20+ years, and her own homeschool journey to enrich the homeschool and parenting experience. Her writing program includes award-winning online writing classes and paradigm-shifting writing manuals that allow parents and kids to become allies in the writing process.
Julie is also the author of the best-selling book The Brave Learner and host of the popular podcast "A Brave Writer's Life in Brief."
She enjoys running, kayaking, British tea every day, and lives in Cincinnati, Ohio.
Show Sponsor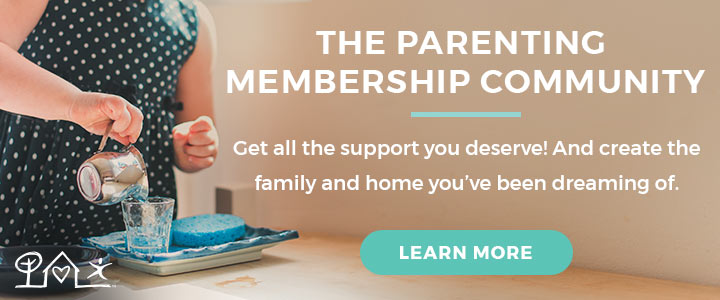 This episode of The Art of Parenting is sponsored by The Parenting Membership Community Click here to learn more.