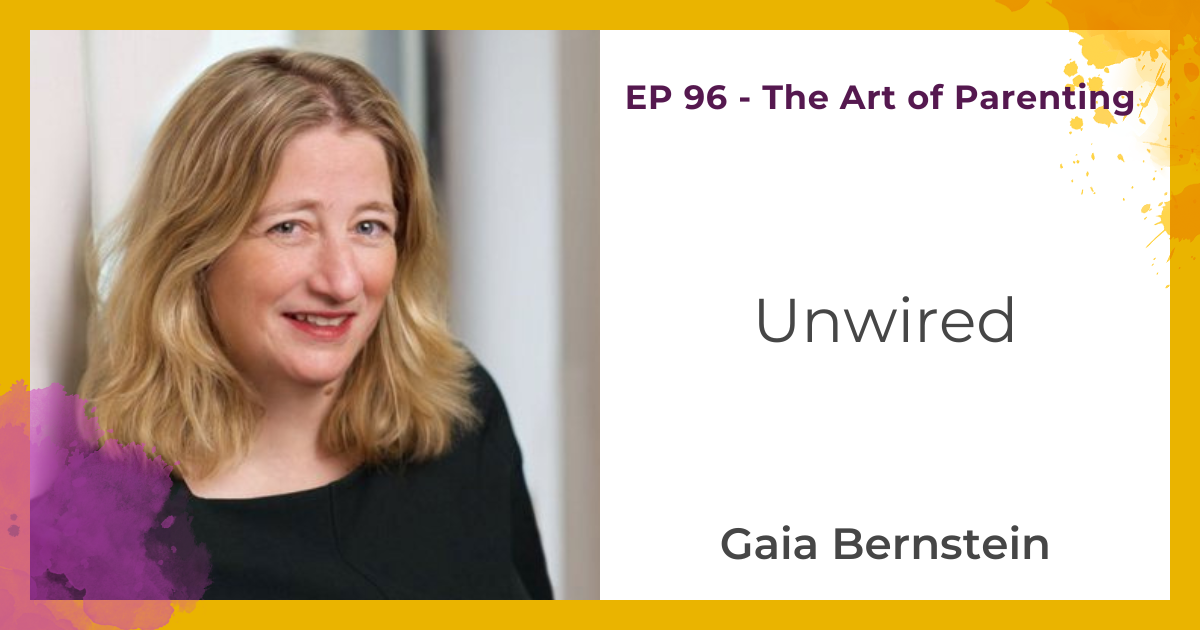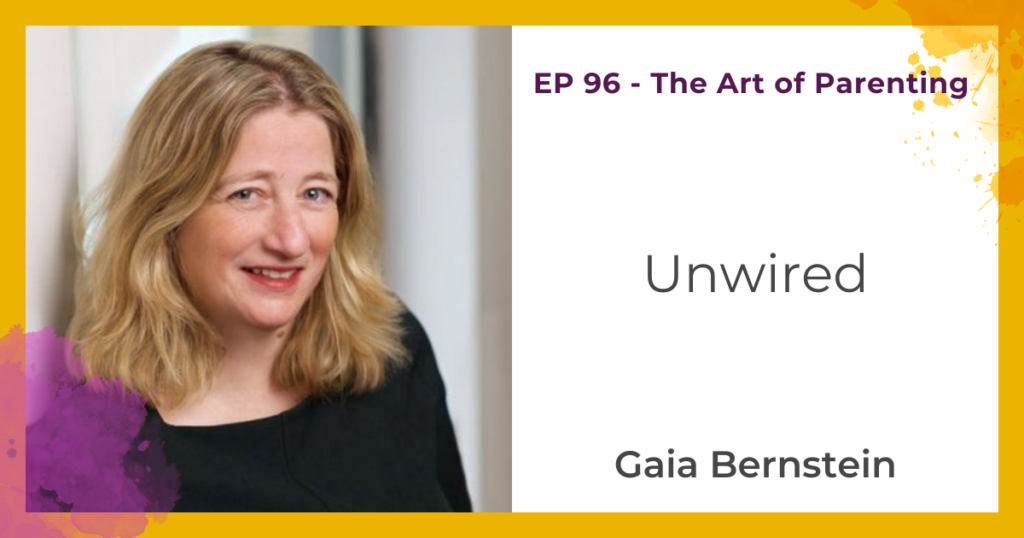 If you're anything like me you're also concerned about the effects the digital world is having on our children. My guest and author of "Unwired" today share the same concerns and give us some actionable steps to take. Listen in!
What We Talked About
How and why Gaia felt the need to write 'Unwired'
The challenges of raising children in today's technology world
What we can do as parents when it comes to introducing technologies in schools
The basic intermittent reward model being used by technology to keep us addicted
Modeling an alternative to using technology
Things to Remember
"Parenting is about being open and pragmatic."
"The way that technology is designed is manipulative and addictive."
"Whatever happens in school filters into the home."
"Kids learn better in person."
"Kids and gambling don't mix."
"You should not blame yourself for things not working out. Technology has stacked the odds against us."
"The evidence for tech addiction is already out. We know what is happening."
– Gaia Bernstein
"There's no WiFi in the forest, but you'll find a better connection." – Unknown
"What would our lives be like if our days and nights were as immersed in nature as they are in technology?" – Richard Louv
Additional Resources
Tristan Harris sparked a global humane technology movement known as Time Well Spent
Facebook whistleblower Frances Haugen says parents make 1 big mistake with social media
FREE Download: 50+ Screen-Free Activities for your children
Let's Continue the conversation…
Now, Gaia and I want to know from you!
How are you dealing with technology for yourself and your children? Listen in to find out what we can do to avoid our children being addicted.
Leave a comment below and let us know, you'll also be helping others to know what is possible.
Remember The Art of Parenting was created for you, if you have any suggestions for experts I should have on the show or parenting questions you want to be answered please let me know here.
More About my Guest
Gaia Bernstein is a Law Professor, Director of the Institute for Privacy Protection, and Co-Director of the Gibbons Institute for Law Science and Technology at the Seton Hall University School of Law.
She writes, teaches, and lectures on the intersection of law, technology, health, and privacy. Gaia is also the mother of three children who grew up in a world of smartphones, iPads, and social networks.
Her book: Unwired: Gaining Control Over Addictive Technologies shatters the illusion that we can control how much time we spend on our screens by resorting to self-help measures.
Unwired shifts the responsibility for a solution from users to the technology industry, which designs its products to be addictive. The book draws out the legal action that can pressure the technology industry to re-design its products to reduce technology overuse. 
Show Sponsor

This episode of The Art of Parenting is sponsored by The Parenting School supporting you to raise curious resilient children while minimizing the overwhelm. Click here to get on the waitlist today.