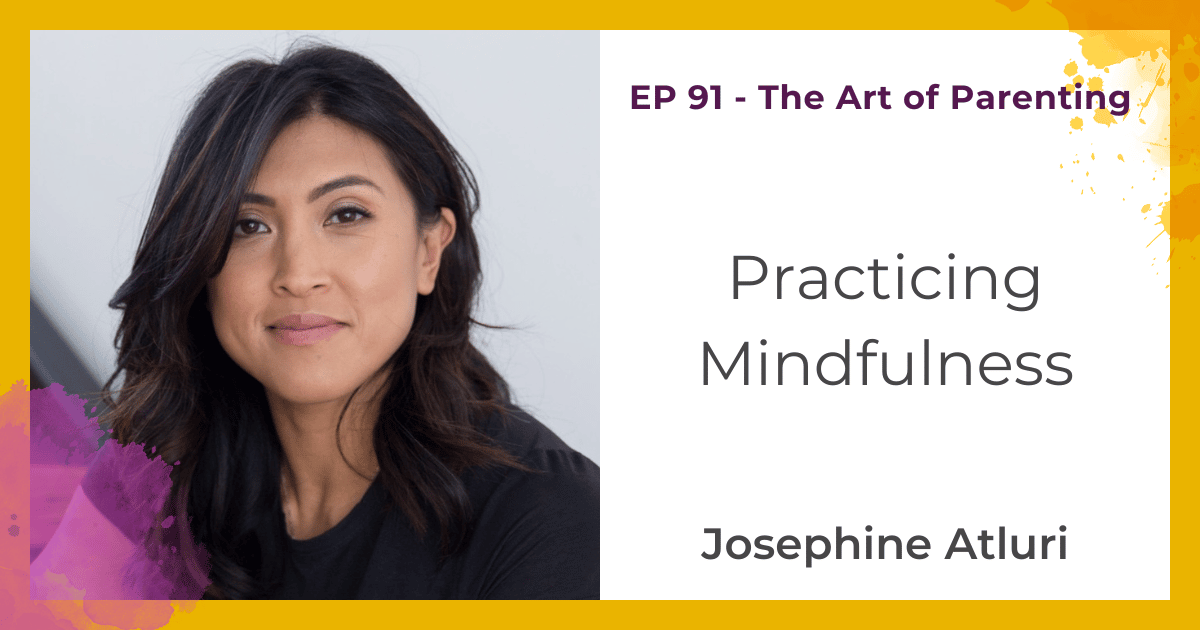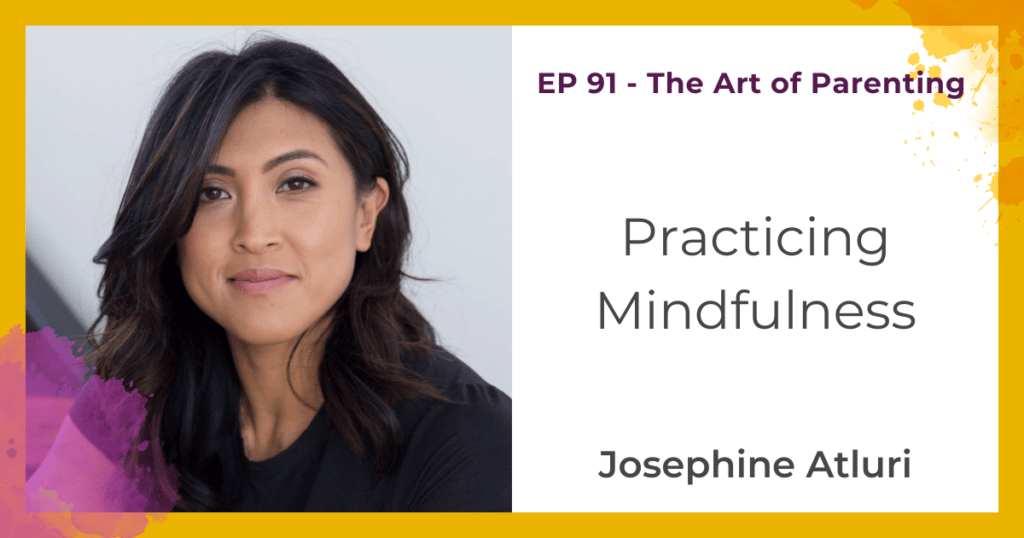 Mindfulness is a deep state of awareness that we can choose to practice on a daily basis. Today a mindfulness expert shares a few ideas on how to embody a state of mindfulness for you and your family's well-being.
What We Talked About
Practicing being fully and mindfully present with our children
Utilizing a time of transition to add a mindfulness moment to your day
The importance of always taking a moment to center yourself
How we can encourage our children to practice mindfulness and develop their personal awareness
Creating some affirmations for yourself
Things to Remember
"Parenting is a balance of controlled chaos."
"The beauty of utilizing mindfulness is that it doesn't have to be really long drawn-out process."
"Everyone exists, not just black people. There's so many different beautiful ethnicities and cultures that all deserve to be celebrated."
"You'll be better equipped to handle the chaos if you've taken a moment to center yourself first."
"Mindfulness is being curious about what is happening and why."
– Josephine Atluri
"Mindful parenting is the hardest job on the planet, but it's also one that has the potential for the deepest kind of satisfaction over the life span, and the greatest feeling of interconnectedness and community and belonging." – Jon Kabat-Zinn
Additional Resources
Blog: After 17 Years of Struggle With Infertility Issues And Loss, I'm Now A Mom of 7
Book: Mindfulness Journal for Parents
Book: 5-Minute Mindfulness for Pregnancy
Let's Continue the conversation…
Now, Josephine and I want to know from you!
What have you found to be the benefits of Mindfulness?
Leave a comment below and let us know, you'll also be helping others to know what is possible.
Remember The Art of Parenting was created for you, if you have any suggestions for experts I should have on the show or parenting questions you want to be answered please let me know here.
More About my Guest
Josephine Atluri is a certified life and mindfulness coach, helping thousands overcome adversity to find joy.
A University of Chicago graduate, Josephine's passion for wellness led to a certification in meditation.
Her path to parenthood via IVF, adoption, and surrogacy resulting in 7 kids inspires her work as an in-demand fertility, pregnancy, and parenting mindfulness coach.
Josephine is the author of "Mindfulness Journal for Parents" and "5 Minute Mindfulness for Pregnancy."
She hosts a popular podcast, "Responding to Life: Talking Health, Fertility, & Parenthood." Her mindfulness expertise has been featured in the Huffington Post, MindBodyGreen, Motherly, and Woman's Day.
Show Sponsor

This episode of The Art of Parenting is sponsored by The Parenting School supporting you to raise curious resilient children while minimizing the overwhelm. Click here to get on the waitlist today.