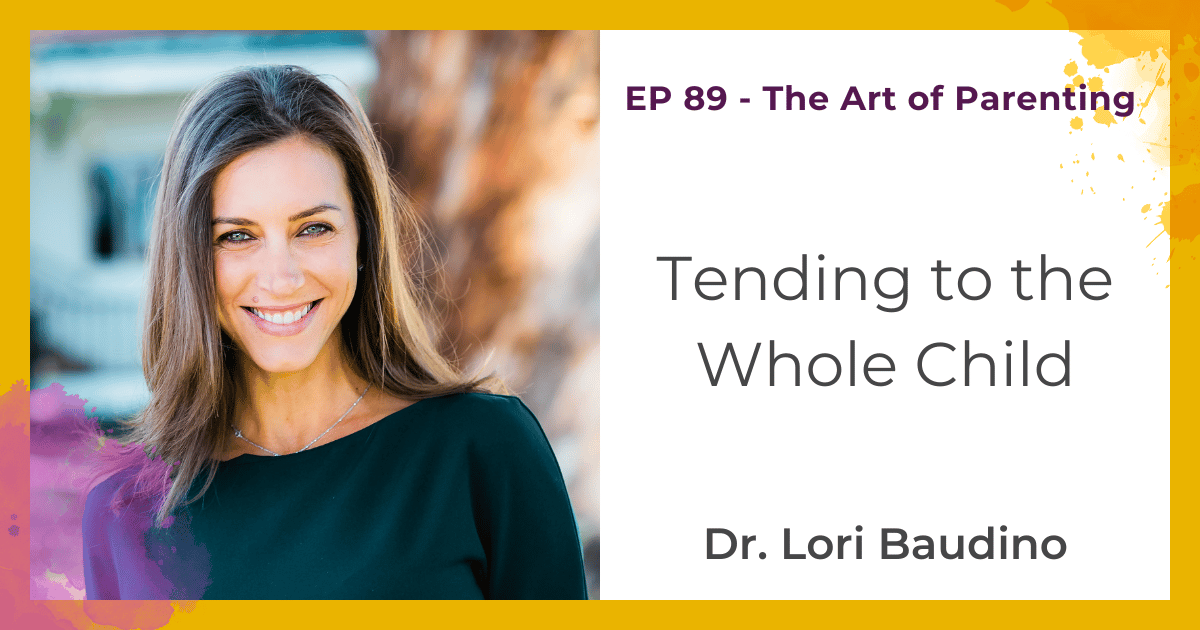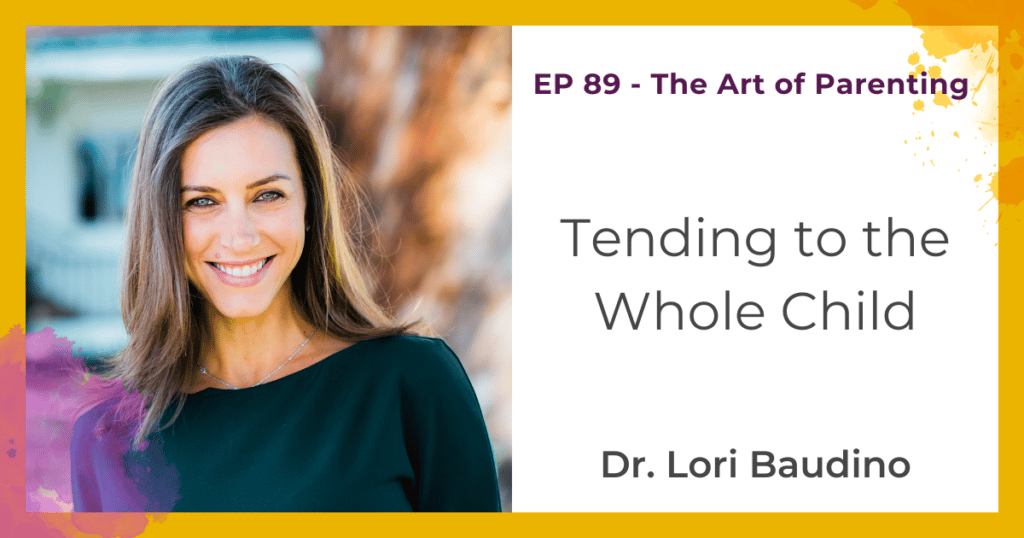 It's music to my ears when an expert talks about the 'whole child'. Today we explore the importance of movement and how we can guide, support and predict our children's needs by observing their movement.
What We Talked About
Understanding how movement therapy can help us and our children integrate many emotions
Observing how our child moves and interacts with others
How parents can use simple movements or dance to connect with their children
Educating our children about their 3 brains, head, heart, and gut
Understanding the polyvagal theory and the function of the vagus nerve
We are naturally feeling moving beings
Things to Remember
"Movement is always happening and it's always available. We might not be able to move with big jumping motions but we can always move."
"We have 3 brains: The one in your head, the one in your heart, and the one in your gut."
"Find an opportunity to really connect with your child not only through words but with your whole mind, body, spirit."
– Dr. Lori Baudino
"Movement is a medicine for creating change in a person's physical, emotional, and mental states." – Carol Welch
"Movement is the essence of life." – Bernd Heinrich
"The body says what words cannot." – Martha Graham
"The child has an instinct to coordinate his movements and to bring them under control."
"Watching a child makes it obvious that the development of his mind comes through his movements."
– Dr. Maria Montessori
"Trust only movement. Life happens at the level of events, not of words. Trust movement." – Alfred Adler
Additional Resources
Great video explaining the Polyvagal theory mentioned
Let's Continue the conversation…
Now, Dr. Lori and I want to know from you!
Do you ever wonder what your child's gestures and movements mean about their mental health? Listen in and find how you can predict their needs using movement.
Leave a comment below and let us know, you'll also be helping others to know what is possible.
Remember The Art of Parenting was created for you, if you have any suggestions for experts I should have on the show or parenting questions you want to be answered please let me know here.
More About my Guest
Dr. Lori Baudino has been a practicing clinician for over 20 years. She received her doctorate in Clinical Psychology and Master's in Creative Arts Therapy – Dance/Movement Therapy, the therapeutic use of movement to further the individual's emotional, cognitive, physical, and social integration.
Her professional work fuses integrative health into hospital care, private practice, parent education, academic teaching, and global outreach.
Dr. Baudino is the National Clinical Spokesperson for The Andréa Rizzo Foundation. With the foundation's funding & support, she brought the first Dance/Movement Therapy Programs to the top pediatric hospitals in Los Angeles, providing bedside therapy to children with cancer, special needs, and terminal illness. Dr. Baudino has specialized in supervising, facilitating, and providing treatment for children with special needs and their families. She has worked in psychiatric hospitals and rehabilitation centers for trauma, addiction, and pain management. Dr. Baudino has also coordinated behavior intervention programs within the home/school setting.
In her private practice, she works with children and their families to support the developing child and the integral relationships between parent, child, and siblings. Understanding the premise that the body, mind, and spirit are interconnected, and that life is experienced through movement – Dr. Baudino's approach allows the child to put words into action, understand individual sensory and motor preferences, express emotional needs, and support overall integration and well-being.
Dr. Baudino is also a published author, leveraging her love of travel with her expertise in child behavior to create the informational book Super Flyers: A parent guidebook for airplane travel with children. Look out for her next book in 2023/2024 – Moving through Childhood!
Show Sponsor

This episode of The Art of Parenting is sponsored by The Parenting School supporting you to raise curious resilient children while minimizing the overwhelm. Click here to get on the waitlist today.