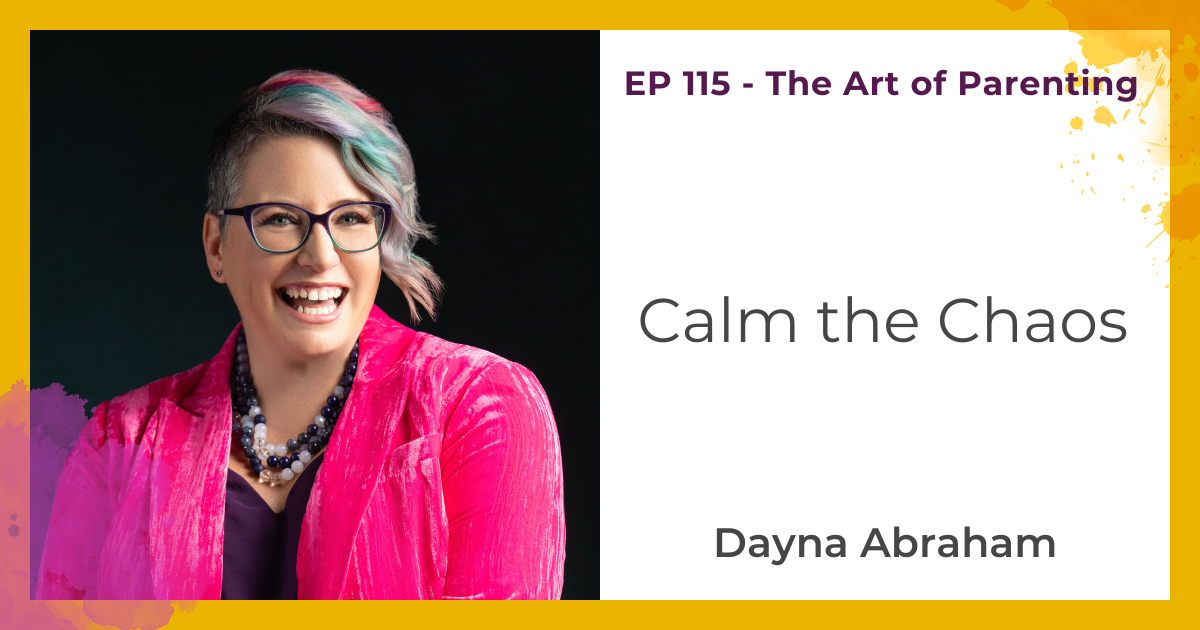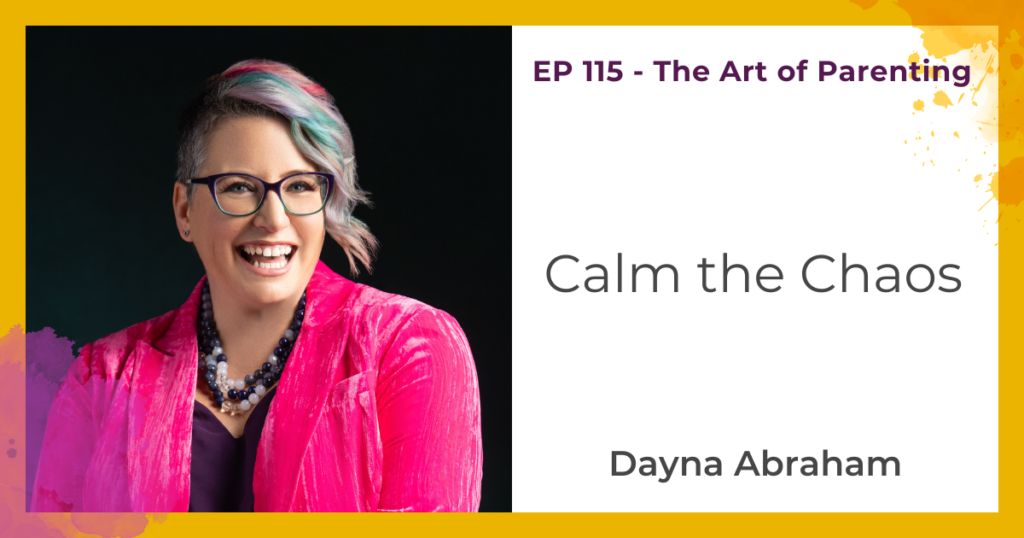 What a delight to finally speak with Dayna. She has a wealth of information and personal stories on how to go from surviving to thriving as a parent and family. Her book, which I know will help many of us Calm the Chaos, comes out this week. 
What We Talked About
What made her do a 360º to help her and her family
Creating what she was missing to support her neurodivergent child
Her framework helps us find our calm in challenging times
How to peacefully navigate all the stages of your child's development
Her book Calm the Chaos is being released this week
Things to Remember
"Parenting is finding and navigating your way through the peaks and valleys with your children."
"When children don't feel like they fit in when they feel like they're broken, when they feel like they're bad or something's wrong with them, that's when we see more challenging behaviors."
"Raise children and acknowledge who they are."
"Instead of jumping into the strategies and tactics to take care of whatever challenge you're having with your kid, you must first take care of yourself."
"Start actually creating solutions with your children."
– Dayna Abraham
Additional Resources
Calm the Chaos: A Fail-proof Roadmap for Parenting Even the Most Challenging Kids:
Let's Continue the conversation…
Now, Dayna and I want to hear from you!
Are you frustrated that your child is being made to fit in a box they do not fit in? Listen to Dayna as she shares her personal experience and all the helpful strategies she has developed to help us go from survival to thriving.
Leave a comment below and let us know; you'll also be helping others to know what is possible.
Remember, The Art of Parenting was created for you. If you have any suggestions for experts, I should have on the show or parenting questions you want to be answered. Please let me know here.
More About My Guest
Dayna Abraham, the bestselling author of The Superkids Activity Guide to Conquering Every Day and Sensory Processing 101, is on a mission to create a more accepting world, one challenging kid at a time. 
As a National Board Certified educator, parent of three neurodivergent children, and an ADHD adult herself, Dayna brings a unique and out-of-the-box perspective to parents raising kids in the modern world. She is the founder of the popular parenting website Lemon Lime Adventures, which has accumulated more than forty-one million viewers in less than seven years.
Through her compassionate framework, Calm the Chaos, she has helped millions of desperate parents around the world, find peace and meet their children where they're at when conventional parenting tools have failed them.
With a weekly reach of more than 1.2 million people on social media, and more than two hundred thousand parents attending her Calm the Chaos free workshop, she has become a proven and trusted leader in the parenting community.
Her work has been showcased in HuffPost, Scary Mommy, BuzzFeed, ADDitude Magazine, and Positive Parenting Solutions. She lives in Little Rock, Arkansas with her three amazing children, her husband, Jason, and two huge Newfoundland puppies, Luna and Koda.
Show Sponsor

This transformative event is designed to provide you with practical knowledge and effective strategies, empowering you to create an enriching learning environment for your children. Register Today!