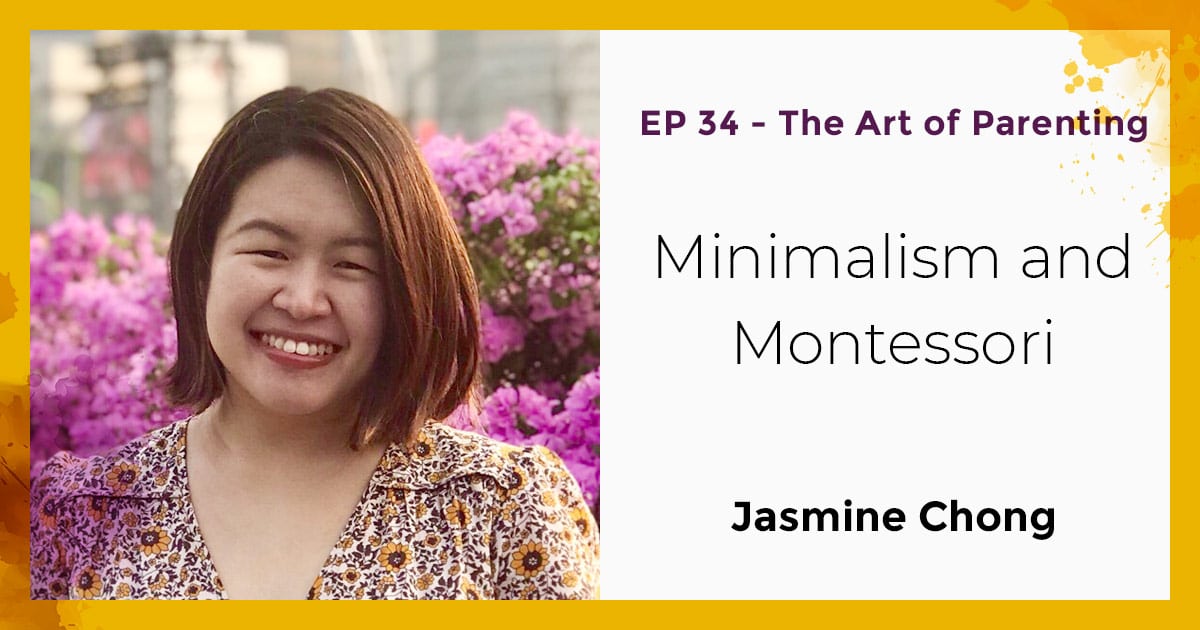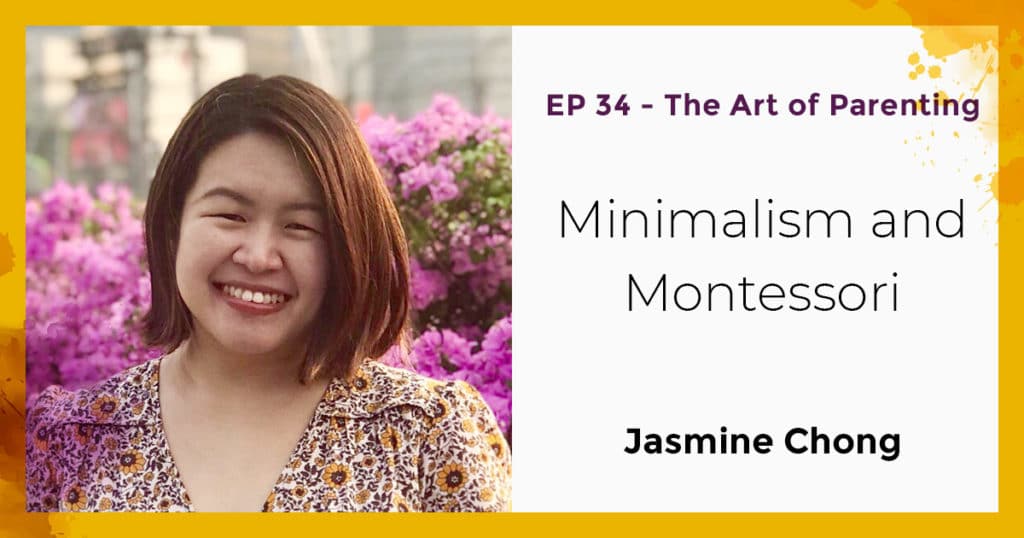 Fascinated by the blending of the Montessori approach to parenting and education and the minimalist movement as a way of life I reached out the Jasmine. She's been an inspiration to many on sharing her own journey blending the two. Listen in as she eloquently answers some important questions.
What we Talked About
Translating what she learned in her Montessori training for parents
The importance of order for a young child
Beauty nourishes the soul
Giving children practical life activities that have meaning and an intelligent purpose
Washing rice as a goal-directed practical life activity and sensorial experience
Tips to help children declutter on their own
What differences to expect as your child's intellectual curiosity expands
The importance of having a reference library at home
Things to Remember
"Attention is the child's most precious resource."

Jasmine Chong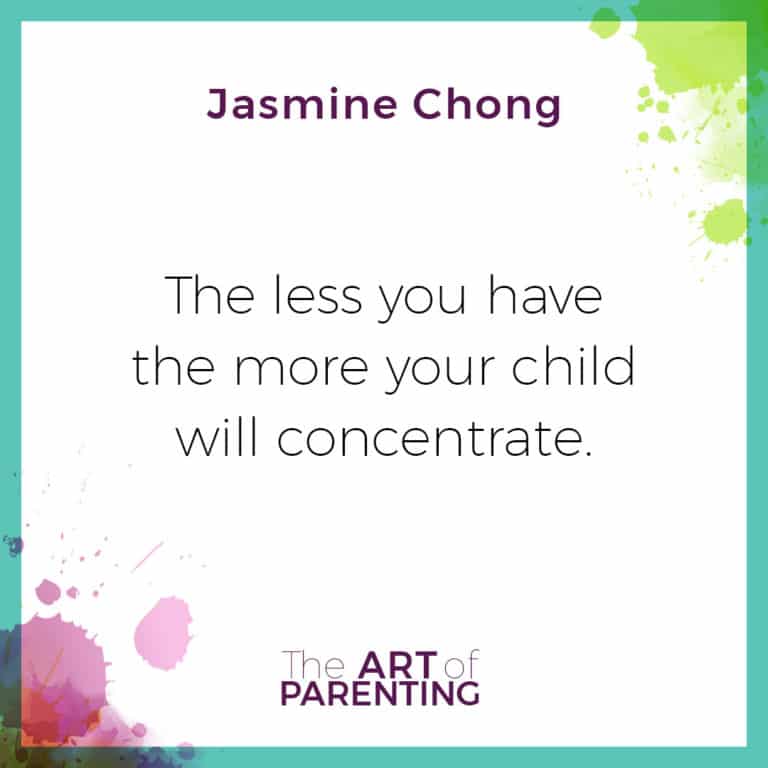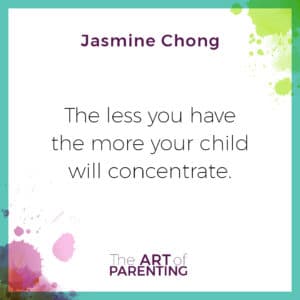 Recommended Resources
Let's Continue the conversation…
Join me and other listeners in a private community created for you as we dive deeper into the topics that are important to you.
Click here to join The Art of Parenting with Jeanne-Marie Paynel, M. Ed. Private Facebook group and let's continue these wonderful conversations there. Come share your successes and challenges and get your parenting questions answered.
Now, Jasmine and I want to know from you!
What have you found to be the best way to simplify and keep your belongings to a minimum?
And remember The Art of Parenting was created for you if you have any suggestions for experts I should have on the show or parenting questions you want answers to fill out the form below.
Click here to submit your parenting questions.
More About my Guest
Jasmine is trained as an AMI Assistant for 3-6 and 6-12. She has lived in Scotland, London, and Singapore. A qualified teacher who has supported policymaking at the Ministry of Education headquarters, she is a mother of two children who've been raised in the Montessori way and loves minimalism and design.
Show Sponsor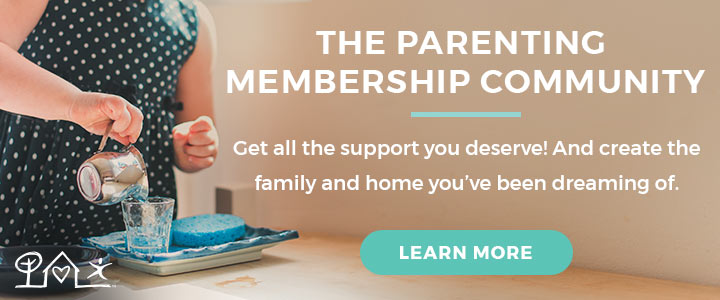 This episode of The Art of Parenting is sponsored by The Parenting Membership Community Click here to learn more.