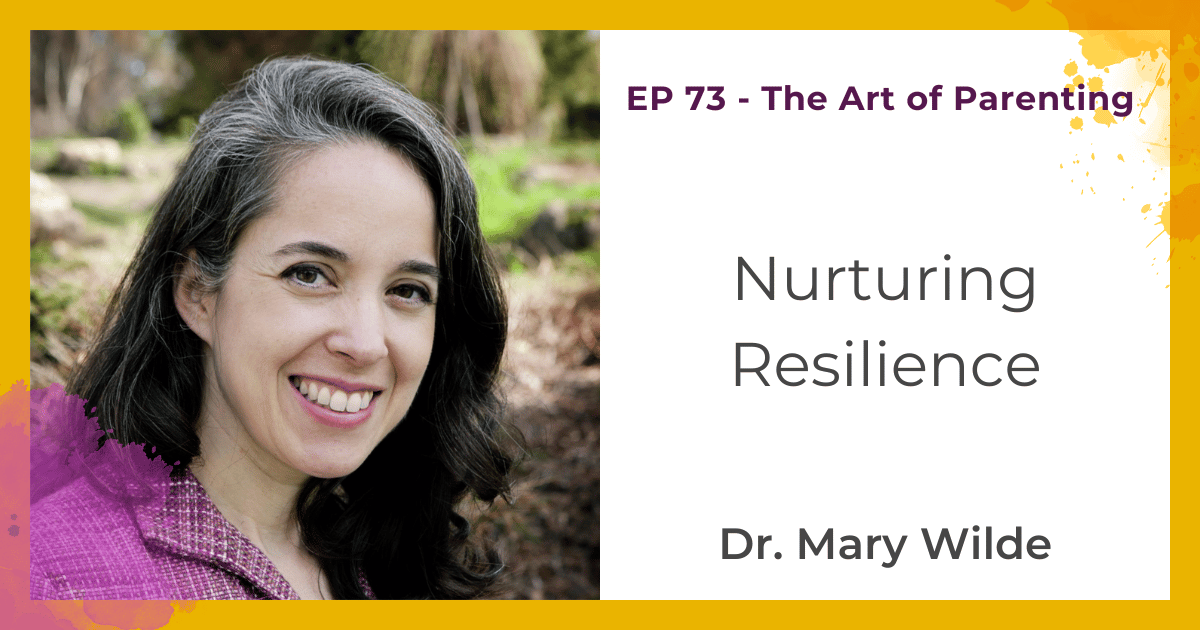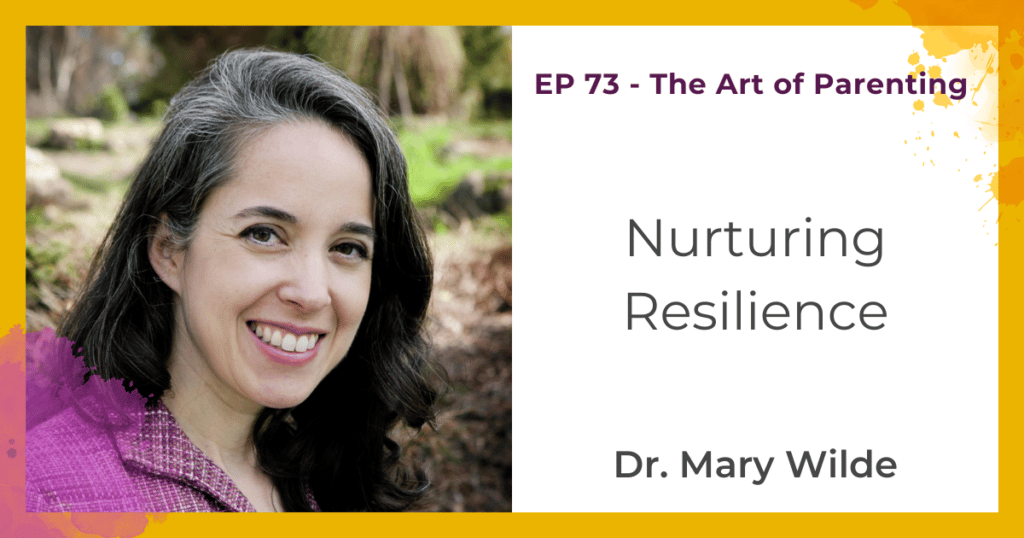 Letting our children fail and at the same time always being at the bottom of the slide to catch them, is a balancing act of modeling, working through tough times, encouraging courageous actions, and nurturing resilience. Dr. Mary Wilde helps navigate these fine lines in today's episode.
Once you've listened, come share your takeaways or ask questions in your dedicated FB podcast group.
What We Talked About
Defining resilience and why it's important to nurture it for our children
Modeling how we deal with our own anxieties
The importance of having our own alone time as parents
How can we help our anxious children navigate their feelings?
Do anxious parents create anxious children?
Things to Remember
"As mothers, it's important to give ourselves permission to have our own creative time."
"Our children need to develop their own frustration tolerance."
"Anxiety is part of our existence, learn to ride its waves."
"How we frame things as a parent shapes our children's inner dialogue."
"It is absolutely possible to fall in love with parenting."
– Dr. Mary Wilde
"Enthusiasm is common. Endurance is rare." – Angela Duckworth
"Talk about your failures without apologizing." – Brené Brown
"Do not judge me by my success, judge me by how many times I fell down and got back up again." – Nelson Mandela
Additional Resources
Book: Faithful Nurturing: Mothering From the Heart, to the Heart
TEDx: Compassion Parenting: Transcending the Myth of Perfect Conditions
E-book: Parenting with Flow
Let's Continue the conversation…
I want to hear from you. Be sure to join our dedicated Facebook group.
Click here to join The Art of Parenting with Jeanne-Marie Paynel, M. Ed. Private Facebook group and let's continue these wonderful conversations there. Come share your successes and challenges and get your parenting questions answered.
Now, Dr. Mary and I want to know from you!
Are you worried you'll pass on your anxiety to your child? Listen in to find out how you can be a good model.
Remember The Art of Parenting was created for you, if you have any suggestions for experts I should have on the show or parenting questions you want to be answered please fill out the form below.
Click here to submit your parenting questions.
More About my Guest
Dr. Mary Wilde is an integrative pediatrician and owner of Imagine Pediatrics Behavioral Health and Wellness in St. George, Utah. She uses a strength-based, whole-child approach to address emotional and behavioral issues in children. Her main focus areas are anxiety, ADHD, and parenting.
Dr. Wilde has created several online resources, including an online program for children and teens with anxiety called "Resilience School," and a parenting membership community called "Compassion Parenting."
She is an author, podcaster, TEDx speaker, and frequent contributor to various online platforms.
She and her husband Jason are the parents of 8 sons.