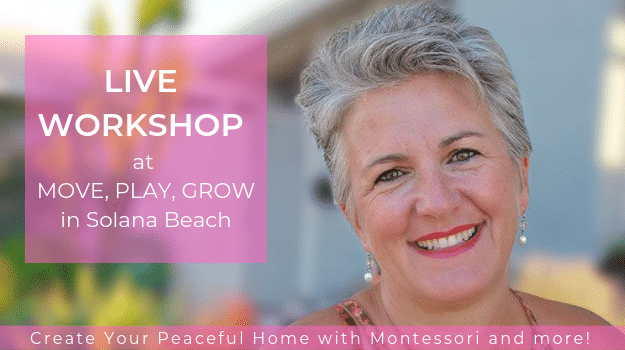 Create Your Peaceful Home
with Montessori and more!
June 19, Wednesday 1:00-4:00 PM Pacific
In this workshop you will learn the value of Montessori's timeless wisdom and how to apply its tools and strategies at home, encouraging cooperation, self discipline and independence while living with young children. You will walk away with an array of Positive Discipline tools to reinforce your respectful guidance of your children.
180 min, for adults, babes in arms welcome. $35