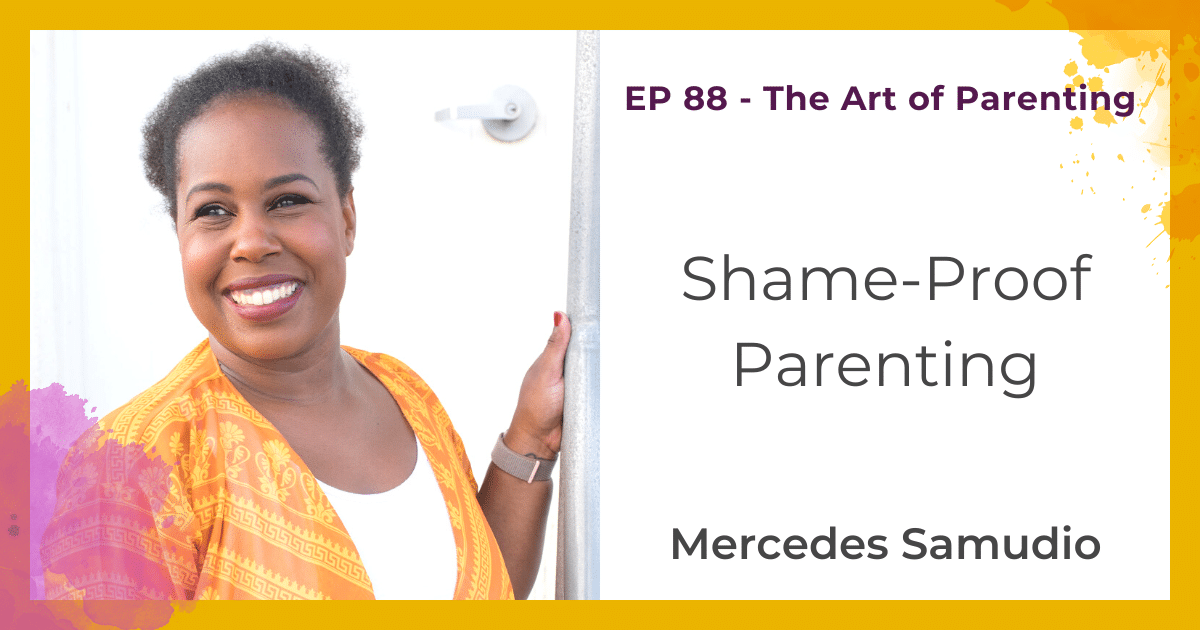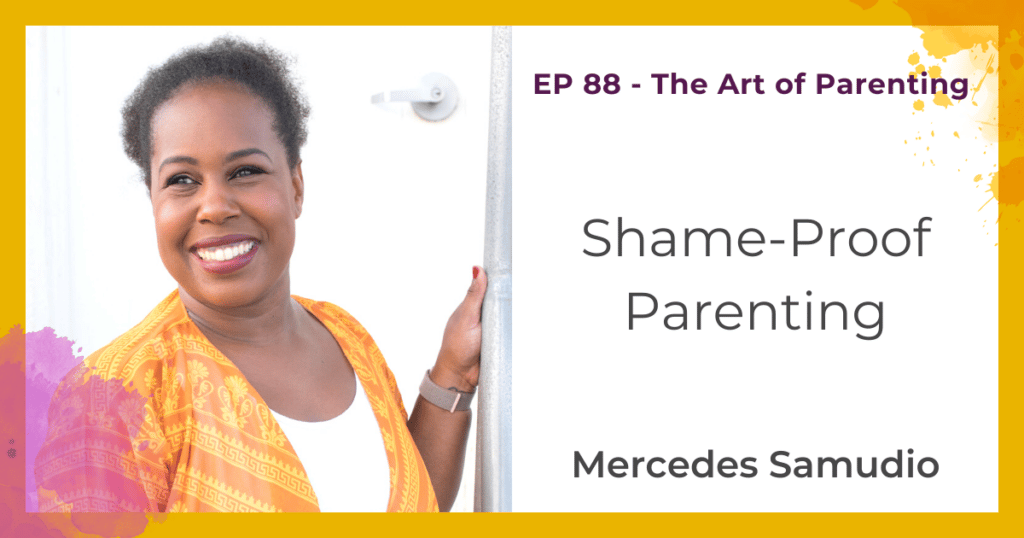 I met Mercedes a few years back at a business development event and of course, we hit it off right away when we started sharing what our businesses were all about. Her approach to Shame-Proof Parenting is so respectful and unique that I had to invite her to share it on the podcast.
What We Talked About
The framework of Shame-Proof Parenting that she has developed
How she helps parents heal from their personal shame stories
What is the Parental Identity Development Model and how to make sense of your own parenting journey?
How grief shows up in our parenting
Things to Remember
"Many of us come into the parenting world with shame stories already created."
"The parent of a toddler's main task is to figure out how to accept themselves."
"I am the child of the parent I want to help."
"It is never too late to make a change in your parenting, once you decide."
"No matter what you decide to do with your kids, you're going to grieve."
"Once you become a parent, you can never go back to not being a parent."
– Mercedes Samudio
"If your children fear you, they cannot trust you. If they do not trust you, they cannot learn from you." – Lori Petro
"Children behave best when they feel most loved. Shame isn't a strategy to encourage good behavior; it leads to compliance and then to rebellion." – Sarah Boyd
Additional Resources
EMDR (Eye Movement Desensitization and Reprocessing)
Let's Continue the conversation…
Now, Mercedes and I want to know from you!
What has helped you heal past traumas and how has that healing changed the way you parent?
Leave a comment below and let us know, you'll also be helping others to know what is possible.
Remember The Art of Parenting was created for you, if you have any suggestions for experts I should have on the show or parenting questions you want to be answered please let me know here.
More About my Guest
Mercedes Samudio is a licensed clinical social worker, bestselling author, international speaker, and visionary entrepreneur.
She works with parents worldwide to develop a healthy parental identity with her revolutionary Parental Identity Development Model and incorporates her Shame-Proof Parenting philosophy to help reduce the shame parents experience as they raise healthy children.
Mercedes is also trained in trauma-informed modalities, which she uses in her work with parents to help them heal the past traumas that can influence the ways parents interact with themselves and their children.
Outside of her professional life supporting parents, Mercedes is married to her best friend and soulmate and they live in sunny Southern California with their 3 fur kids (2 cats and a dog).
Show Sponsor

This episode of The Art of Parenting is sponsored by The Parenting School supporting you to raise curious resilient children while minimizing the overwhelm. Click here to get on the waitlist today.