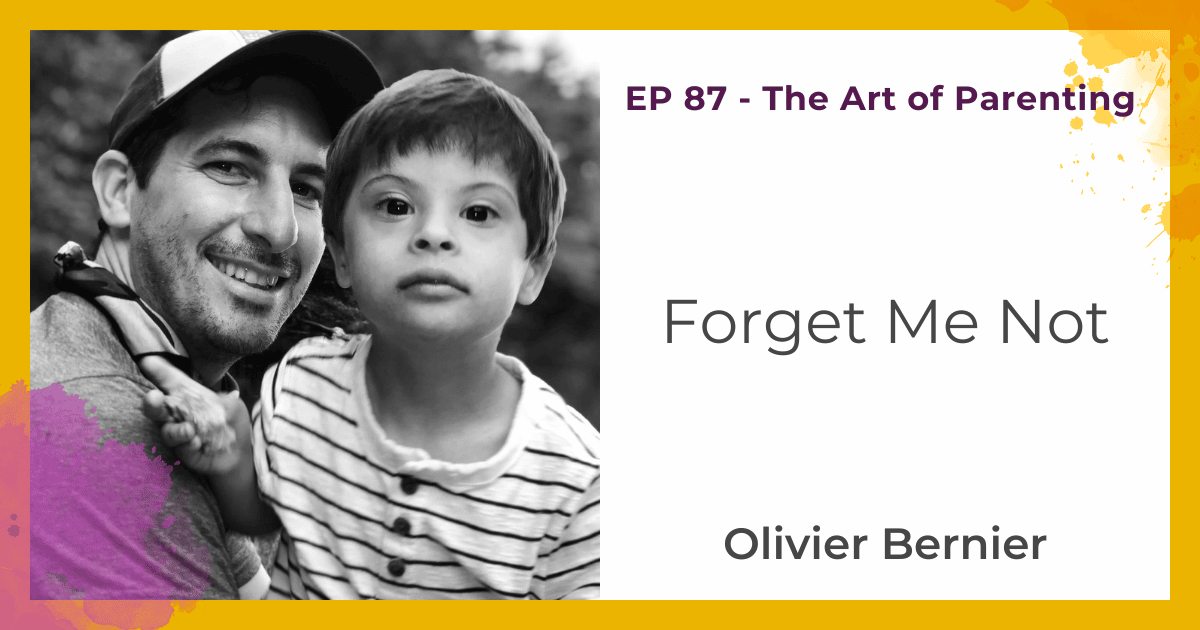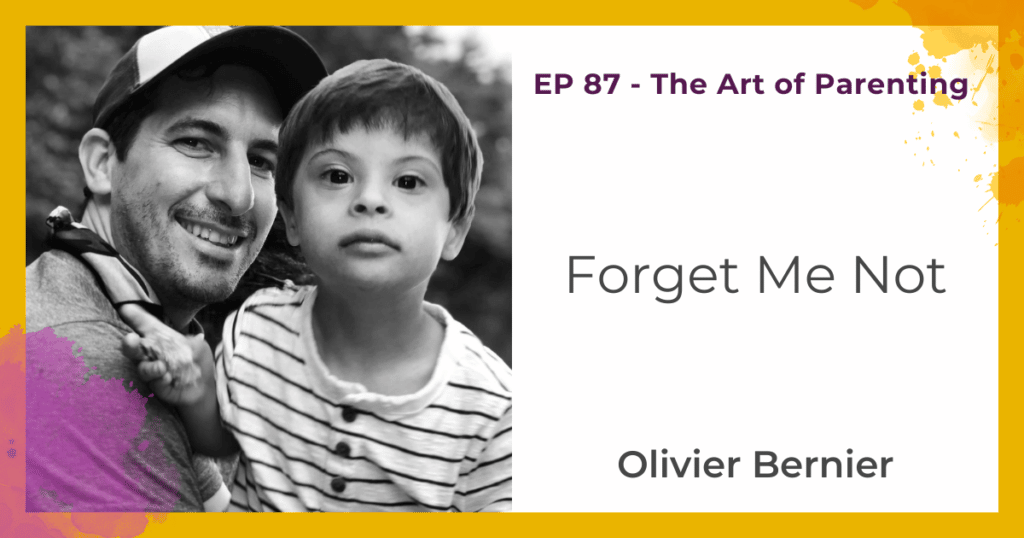 Today I'm excited to have the first father on the show, Olivier, a fabulous visual storyteller who shares his and his wife's journey of being their child's advocate in a segregated school system in his documentary film Forget me Not.
What We Talked About
Becoming a parent of a child with down syndrome
What it means to be your child's advocate
What is inclusive education and what we can all do about it
What does IEP mean
Getting advocates to help you on this journey is crucial
Things to Remember
"Every child has their challenges."
"All I want for my son is for him to have a full life and have the opportunity to be the best version of himself."
"It's so hard to be objective when it's your own child."
"It's not doom and gloom, take it moment by moment and you'll figure it out together."
"You just cannot put expectations on your child for what they are going to be."
"What you're seeing in an inclusive classroom is a mirror of what society should be. You're seeing children that don't see differences, they see each other for who they are."
– Olivier Bernier
"There is no greater disability in society than the inability to see a person as more." – Robert M. Hensel
Additional Resources
Watch Forget Me Not Documentary
Henderson K-12 Inclusion School in Boston
The National Down Syndrome Society (NDSS)
Let's Continue the conversation…
Now, Olivier and I want to know from you!
How are you making education more inclusive? Leave a comment below and let us know.
Remember The Art of Parenting was created for you, if you have any suggestions for experts I should have on the show or parenting questions you want to be answered please fill out the form below.
Click here to submit your parenting questions.
More About my Guest
Olivier Bernier is one of Rota6's founders and its creative director. He has been working professionally for over 10 years where he has had the opportunity to bring his unique vision to stories in multiple formats including narrative features, branded content, commercials, and documentaries.
Show Sponsor

This episode of The Art of Parenting is sponsored by The Parenting School supporting you to raise curious resilient children while minimizing the overwhelm. Click here to get on the waitlist today.